Packaging Alternative Proteins: Hints and Kinks — Food Engineering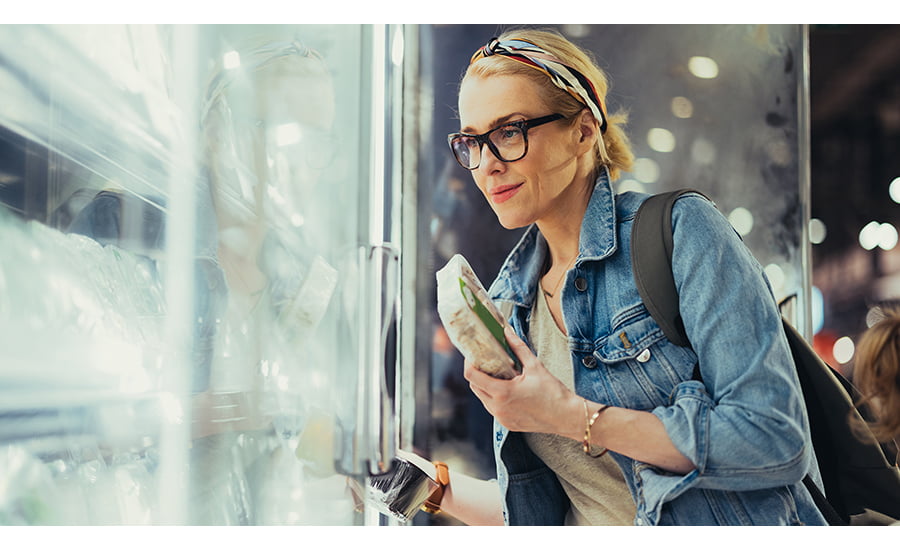 This is a summary of the content that was originally published on 13 June 2023 by Wayne Labs, for Food Engineering. Image by Getty Images. You can read the original publication HERE.
---
ENGLISH
Consumer expectations play a significant role in the packaging of alternative protein products, including cost, appearance, taste, mouthfeel, and sustainability.
Packaging designs for alternative protein products focus on maintaining the product's shape, flavor, and texture, often using vacuum-sealed or thermoform packaging.
Alternative protein products require packaging materials and designs that are environmentally friendly, such as compostable or recyclable packaging.
The processing and packaging of alternative proteins involve specialized methods to achieve desired texture, flavor, and appearance, including extrusion and cell culture technology.
Packaging equipment for alternative proteins may require specialized construction and setup to handle unique product properties, hygiene considerations, and smaller scale production.
Packaging films and containers for alternative proteins may require different barrier properties and shelf-life requirements, influencing packaging designs, graphics, and printing.
ESPAÑOL
Las expectativas del consumidor desempeñan un papel significativo en el envasado de productos de proteínas alternativas, incluyendo el costo, la apariencia, el sabor, la textura y la sostenibilidad.
Los diseños de envasado para productos de proteínas alternativas se centran en mantener la forma, el sabor y la textura del producto, a menudo utilizando envasado al vacío o termoformado.
Los productos de proteínas alternativas requieren materiales y diseños de envasado que sean respetuosos con el medio ambiente, como envasado compostable o reciclable.
El procesamiento y envasado de proteínas alternativas implican métodos especializados para lograr la textura, el sabor y la apariencia deseados, incluyendo tecnología de extrusión y cultivo celular.
El equipo de envasado para proteínas alternativas puede requerir construcción y configuración especializadas para manejar las propiedades únicas del producto, consideraciones de higiene y producción a menor escala.
Los films y los recipientes de envasado para proteínas alternativas pueden requerir diferentes propiedades de barrera y requisitos de vida útil, lo que influye en los diseños de envasado, gráficos e impresión.
PORTUGUÊS
As expectativas dos consumidores desempenham um papel significativo na embalagem de produtos de proteína alternativa, incluindo custo, aparência, sabor, textura e sustentabilidade.
Os designs de embalagem para produtos de proteína alternativa têm como foco manter a forma, sabor e textura do produto, frequentemente utilizando embalagens a vácuo ou termoformadas.
Produtos de proteína alternativa requerem materiais e designs de embalagem que sejam ecologicamente corretos, como embalagens compostáveis ou recicláveis.
O processamento e embalagem de proteínas alternativas envolvem métodos especializados para obter a textura, sabor e aparência desejados, incluindo tecnologia de extrusão e cultura de células.
Equipamentos de embalagem para proteínas alternativas podem exigir construção e configuração especializadas para lidar com as propriedades únicas do produto, considerações de higiene e produção em menor escala.
Filmes e recipientes de embalagem para proteínas alternativas podem exigir diferentes propriedades de barreira e requisitos de vida útil, influenciando os designs de embalagem, gráficos e impressão.