Science-based targets for nature come for businesses — GreenBiz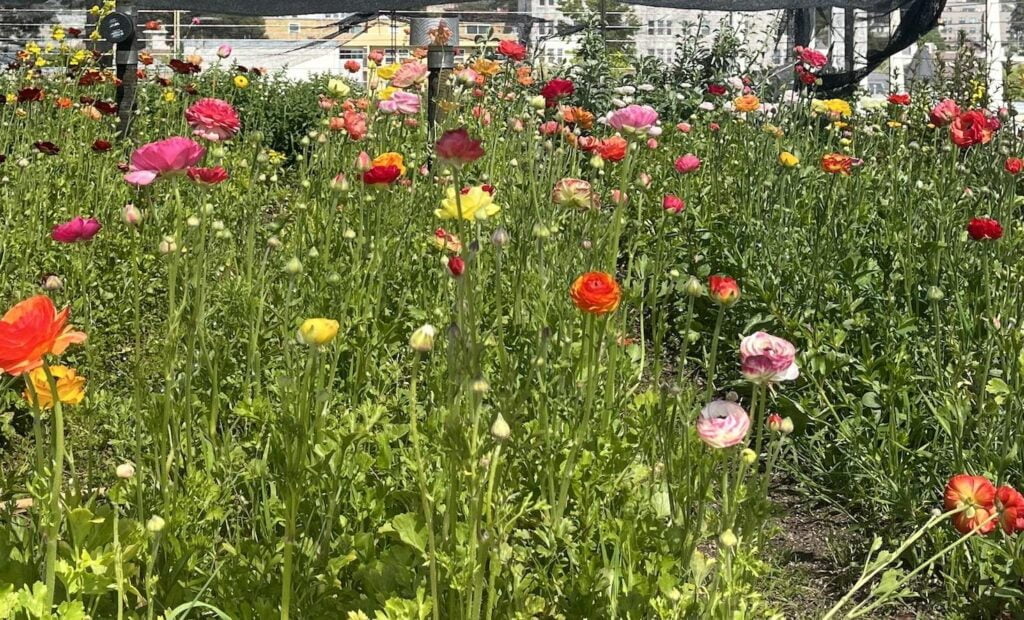 This is a summary of the content that was originally published on 24 May 2023 by Jesse Klein, for GreenBiz. Image by Jesse Klein/GreenBiz. You can read the original publication HERE.
---
ENGLISH
The Science Based Targets Network (SBTN) has released the first formal framework to help companies set goals for preserving nature and biodiversity.
The new guidelines expand on the Science Based Targets Initiative (SBTi) and aim to provide a pathway for companies to limit environmental impacts and protect biodiversity and ecosystems.
The initial release focuses on land and freshwater pledges, with recommendations for reducing water quantity usage, improving water quality, avoiding conversion of natural landscapes, and promoting restoration.
The framework outlines three steps for companies to start setting nature-related targets, including assessing impacts, prioritizing targets, and measuring, setting, and disclosing targets.
The pilot phase includes 17 companies, such as AB InBev, LVMH, Nestlé, and H&M Group, which will submit targets for validation and help test the criteria.
The full set of guidance, including recommendations for healthy oceans, will be released by 2025.
ESPAÑOL
La Science Based Targets Network (SBTN) ha publicado el primer marco formal para ayudar a las empresas a establecer metas de preservación de la naturaleza y la biodiversidad.
Las nuevas pautas se basan en la iniciativa Science Based Targets Initiative (SBTi) y tienen como objetivo proporcionar un camino para que las empresas limiten los impactos ambientales y protejan la biodiversidad y los ecosistemas.
El lanzamiento inicial se centra en compromisos relacionados con la tierra y el agua dulce, con recomendaciones para reducir el uso de agua, mejorar la calidad del agua, evitar la conversión de paisajes naturales y fomentar la restauración.
El marco establece tres pasos para que las empresas comiencen a establecer objetivos relacionados con la naturaleza, que incluyen evaluar los impactos, priorizar los objetivos y medir, establecer y divulgar los objetivos.
La fase piloto incluye a 17 empresas, como AB InBev, LVMH, Nestlé y H&M Group, que presentarán objetivos para su validación y ayudarán a probar los criterios.
El conjunto completo de pautas, que incluirá recomendaciones para océanos saludables, se lanzará antes de 2025.
PORTUGUÊS
A Science Based Targets Network (SBTN) publicou o primeiro quadro formal destinado a ajudar as empresas a estabelecer metas para preservação da natureza e da biodiversidade.
As novas diretrizes ampliam a Iniciativa de Objetivos Baseados em Ciência (SBTi) e visam fornecer um caminho para as empresas limitarem os impactos ambientais e protegerem a biodiversidade e os ecossistemas.
O lançamento inicial concentra-se em compromissos relacionados à terra e à água doce, com recomendações para reduzir o uso de água, melhorar a qualidade da água, evitar a conversão de paisagens naturais e promover a restauração.
O quadro estabelece três etapas para as empresas iniciarem o processo de estabelecimento de metas relacionadas à natureza, incluindo avaliar os impactos, priorizar os locais e metas necessários para a empresa e, em seguida, mensurar, estabelecer metas e divulgar.
A fase piloto inclui 17 empresas, como AB InBev, LVMH, Nestlé e H&M Group, que estão se preparando para submeter metas para validação pela SBTN e ajudar a testar os critérios de validação.
O conjunto completo de orientações, incluindo recomendações para oceanos saudáveis, estará disponível até 2025.