OPPORTUNITY: THRIVE Agrithon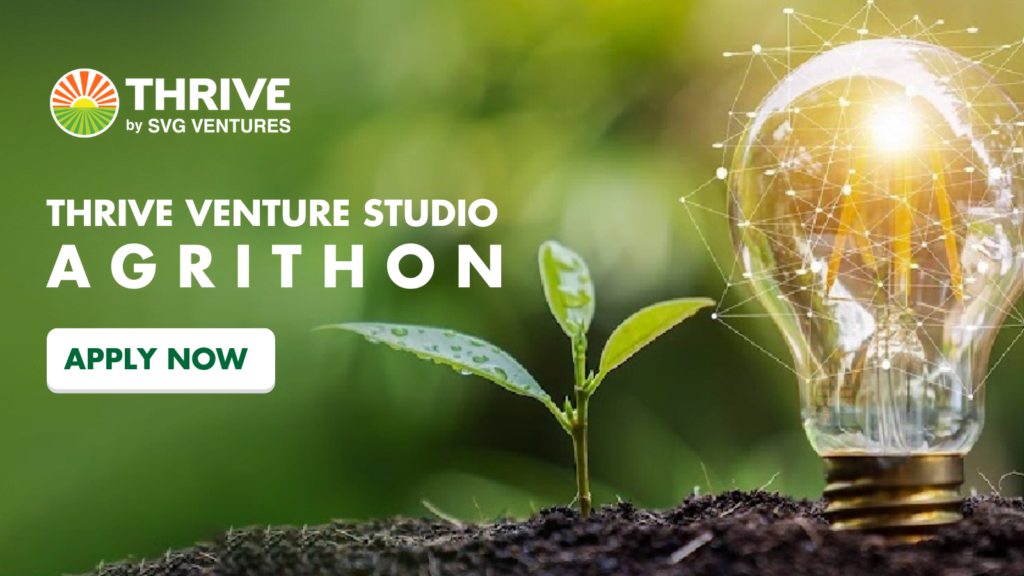 Deadline:
01 Sept 2023 (online)
06 Sept 2023 (in-person)
Introduction
THRIVE Agrithon is your chance to dive into the world of agtech and foodtech, collaborate with industry professionals and mentors, and potentially kickstart your next entrepreneurial journey.

THRIVE Agrithon, is a captivating venture-building competition hosted through the esteemed THRIVE Venture Studio. Designed to inspire innovation and drive change in the agrifood industry, this event promises an unforgettable experience that could pave the way for groundbreaking solutions.
The goal of the competition is to uncover and develop fresh venture opportunities and ideas that advance a more sustainable future for agriculture by addressing any of the following focus areas:
Soil Health & Biodiversity
Increasing Food Security & Waste Reduction
Reducing & Offsetting GHG Emissions
Water Management and Quality
Who can apply?
A competition run through the THRIVE Venture Studio, our agrifood tech venture creation platform, the THRIVE Agrithon is a venture building challenge hosted in Calgary, Canada and online, September 13th & 14th, 2023.
The competition is open to global applicants where teams made up of 2-4 individuals will have 24 hours to design a venture opportunity to address existing challenges in the agrifood industry. After the 24 hours teams will pitch their venture idea to a panel of industry experts.
For our global participants, teams of 2-4 are invited to apply before September 1st for the online or in-person Agrithon.
Individual participants and teams under 4 members are invited to apply by September 6th to join us in person in Calgary, Canada on the morning of September 13th, 2023 for a pre-Agrithon ideation and team formation session.
Awards or Benefits
Agrithon participants will gain valuable insight and have the opportunity to win a $10,000 value prize comprised of THRIVE Studio Ideation Session, THRIVE Global Impact Summit Tickets & More!
Main Organizers or Sponsors
THRIVE by SVG Ventures
More Information