New Food Order: What is the role of biotech in an ethical food system? — New Hope Network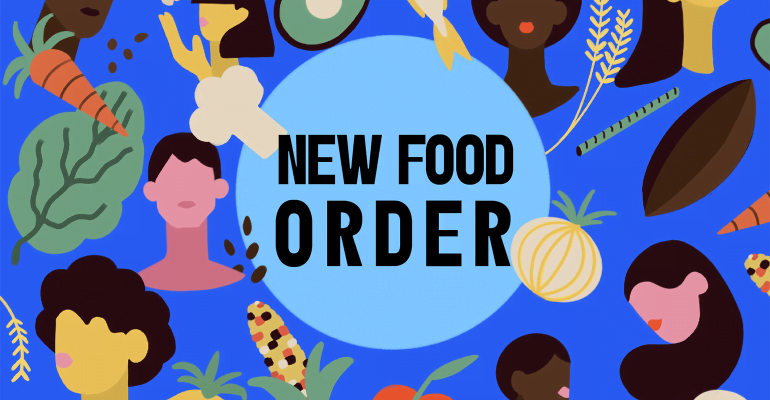 This is a summary of the content that was originally published on 11 April 2023 by Dawn Reiss, for New Hope Network. Image by New Food Order. You can read the original publication HERE.
---
ENGLISH
Cultivated meat is a growing industry that is estimated to become a $25 billion global industry by 2030.
The complexity of using biotechnology in engineered foods and the lack of clear terminology for different types of cellular agriculture and fermentation methods create confusion in the industry.
The industry should focus on the technology and processes that create the end product rather than fixating on the product name.
Factors such as GMO technologies, types of organisms used, DNA manipulation, feedstock composition, and waste management need to be considered when evaluating cell-based meats.
ESPAÑOL
La carne cultivada es una industria en crecimiento que se estima alcanzará un valor de $25 mil millones de dólares a nivel global para 2030.
La complejidad del uso de la biotecnología en alimentos modificados y la falta de terminología clara para diferentes tipos de agricultura celular y métodos de fermentación generan confusión en la industria.
La industria debe centrarse en la tecnología y los procesos que crean el producto final en lugar de fijarse en el nombre del producto.
Se deben considerar factores como las tecnologías de organismos modificados genéticamente, los tipos de organismos utilizados, la manipulación de ADN, la composición de la materia prima y la gestión de residuos al evaluar carnes cultivadas.
PORTUGUÊS
A carne cultivada é uma indústria em crescimento estimada para se tornar uma indústria global de $25 bilhões de dólares até 2030.
A complexidade do uso de biotecnologia em alimentos modificados e a falta de terminologia clara para diferentes tipos de agricultura celular e métodos de fermentação gera confusão na indústria.
A indústria deve se concentrar na tecnologia e nos processos que criam o produto final em vez de fixar-se no nome do produto.
Fatores como tecnologias de organismos geneticamente modificados, tipos de organismos utilizados, manipulação de DNA, composição da matéria-prima e gestão de resíduos precisam ser considerados ao avaliar carnes produzidas a partir de células.