How Indigenous Land Management Practices Are a Blueprint for Climate-Resilient Agriculture — Resilience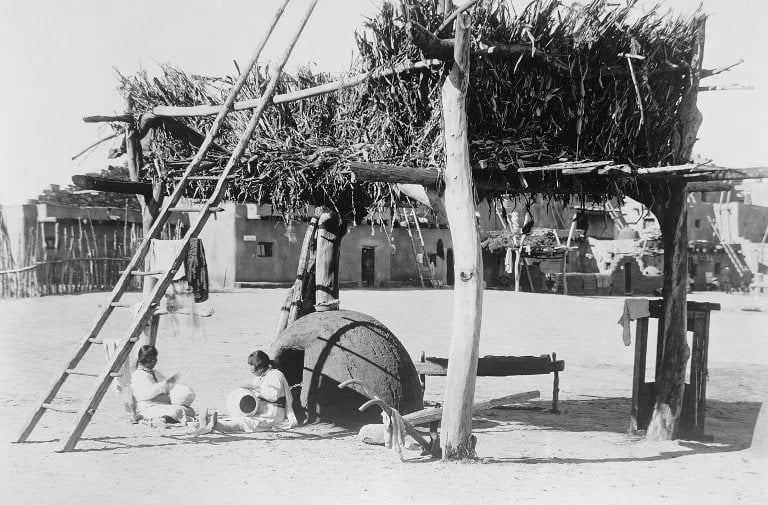 This is a summary of the content that was originally published on 7 April 2023 by Daniel Ross, for Resilience. Image by Panama-California Exposition – Library of Congress. You can read the original publication HERE.
---
ENGLISH
Indigenous land management techniques offer an alternate blueprint for sustainable farming and climate resiliency.
Indigenous peoples, who make up only 5% of the world's population, protect approximately 85% of the world's biodiversity through their land stewardship.
Examples of Indigenous land management techniques include deep planting using digging sticks, low angle of repose planting, and waffle gardens.
Indigenous farming practices can mitigate water runoff and soil erosion without the need for harmful pesticides and herbicides.
Reconnecting consumers with nature and learning from Indigenous land management practices can help support climate resiliency and sustainable agriculture.
ESPAÑOL
Las técnicas de gestión de tierras indígenas ofrecen un modelo alternativo para la agricultura sostenible y la resiliencia al cambio climático.
Los pueblos indígenas, que representan solo el 5% de la población mundial, protegen aproximadamente el 85% de la biodiversidad mundial a través de su gestión de tierras.
Ejemplos de técnicas de gestión de tierras indígenas incluyen la siembra profunda utilizando bastones de cavar, la siembra en ángulo bajo y los jardines en forma de cuadrícula.
Las prácticas agrícolas indígenas pueden mitigar la escorrentía del agua y la erosión del suelo sin necesidad de pesticidas ni herbicidas dañinos.
Reconectar a los consumidores con la naturaleza y aprender de las prácticas de gestión de tierras indígenas puede ayudar a respaldar la resiliencia al cambio climático y la agricultura sostenible.
PORTUGUÊS
As técnicas de manejo de terras indígenas oferecem um modelo alternativo para a agricultura sustentável e a resiliência climática.
Os povos indígenas, que representam apenas 5% da população mundial, protegem aproximadamente 85% da biodiversidade mundial por meio de seu manejo de terras.
Exemplos de técnicas de manejo de terras indígenas incluem o plantio profundo usando paus de cavar, o plantio em ângulo baixo e os jardins em formato de grade.
As práticas agrícolas indígenas podem mitigar o escoamento de água e a erosão do solo sem a necessidade de pesticidas ou herbicidas prejudiciais.
Reconectar os consumidores com a natureza e aprender com as práticas de manejo de terras indígenas pode ajudar a apoiar a resiliência climática e a agricultura sustentável.