The Rapid Growth of the Global Insect Protein Market and its LatAm Startups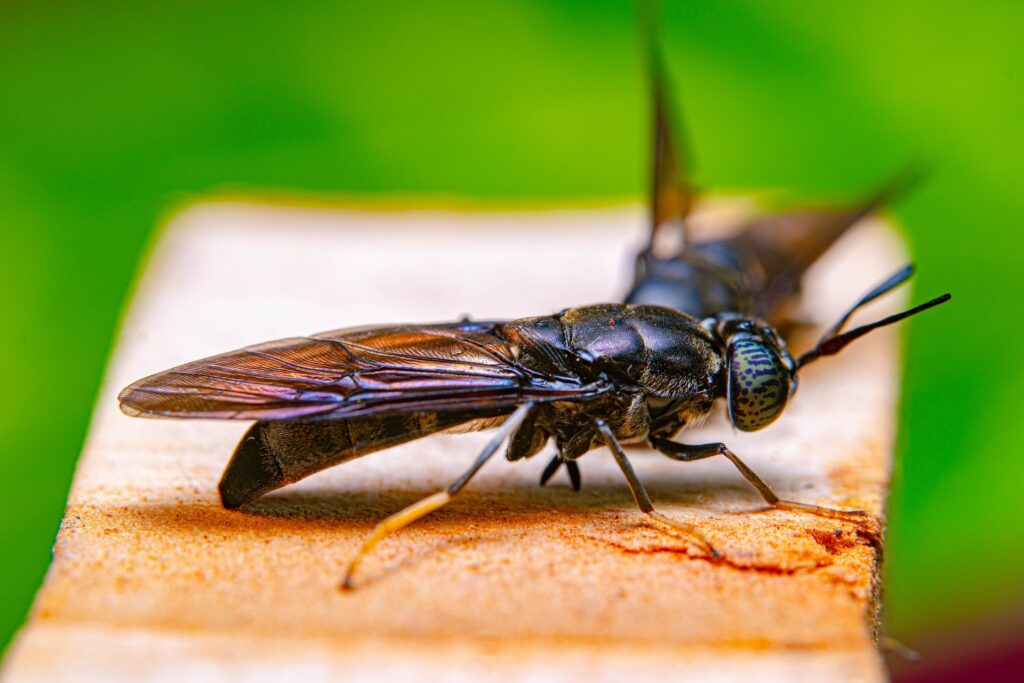 Login or Sign-up to tribu and see below to connect, follow and contact the ecosystem innovators featured in this post (marked with a ●).
The world of nutrition is undergoing a profound transformation, driven by an increasing demand for sustainable and alternative protein sources. One such source that has captured the attention of the agrifood innovation ecosystem is insect protein. A recent report published by Verified Market Research® sheds light on the remarkable trajectory of the Global Insect Protein Market, projecting a robust Compound Annual Growth Rate (CAGR) of 41.76% from 2022 to 2030. This projection signifies an evolution from a USD 145.5 million market in 2021 to an anticipated value of USD 3362.30 million by the close of the forecast period.
Insects, often overlooked as a viable protein source, are emerging as a significant player in the global protein industry. Their potential lies in their multifaceted nutritional profile, housing essential components such as enzymes, hormones, and antibodies – the fundamental building blocks of life. What sets insect protein apart is its high-quality composition, positioning it as a compelling contender in the ever-evolving protein landscape. This potential is further bolstered by the presence of chitin, a valuable polysaccharide found in insects' exoskeletons.
One of the distinctive advantages of insect protein is its role in the sustenance of poultry and birds, presenting a natural and nourishing food source. This factor underscores its potential to serve as a substantial protein alternative to traditional animal and plant-based sources. In terms of cost-effectiveness, insect protein offers a comparable protein content at a more affordable price, making it an appealing choice for both consumers and manufacturers.
This exceptional growth in the insect protein market is propelled by a confluence of factors that pave the way for its exponential expansion. An influx of investments in protein-related enterprises, continuous strides in food technology, and the inherent nutritional value of insects form the bedrock of the industry's progress. Moreover, a growing focus on environmental sustainability and the adoption of alternative protein sources further accelerate the market's trajectory. Challenges such as limited space for conventional livestock farming, ongoing product innovations, and the high protein content of insect-derived sources contribute to the dynamic growth of the Insect Protein Market.
A significant driver behind the demand for insect-based proteins is the heightened awareness surrounding animal ailments and the quest for superior protein options. As consumers increasingly seek out animal protein alternatives, the demand for products infused with insect protein has witnessed a notable uptick. This evolving consumer landscape presents exciting prospects for market participants to explore innovative avenues.
However, the expansion of the Insect Protein Market is not without its share of obstacles. Concerns over potential allergies, the relatively higher cost compared to conventional protein sources, and the surging demand for gluten-free dietary choices underscore the need for thoughtful strategies to maximize the market's potential.
When considering the geographical perspective, Europe emerges as a prominent hotspot for insect protein market growth. Factors such as higher acceptance rates, recent approvals for insect protein usage in animal feed (particularly poultry and pigs), and a burgeoning interest in insect-based food products collectively contribute to Europe's optimistic prognosis.
Key global industry players driving the growth of the Insect Protein Market include Imago Insect Products GmbH, AgriProtein Holdings Ltd, Chapul Cricket Protein, EnviroFlight LLC, Jimini's, Innovafeed, Protifarm, Ÿnsect, EntomoFarms, and Aspire Food Group.
In Latin America, companies such as EtnoNutria and Procens in Argentina; ByBug●, Food for the Future (f4f), Infood Protein● and Bugs & Us in Chile; Residua●, Enthos and Crickfood in Colombia; BugsBox Santena● and Gryum● in Mexico; EntoPiruw and Kawat in Peru are leading the way in developing insect protein based products. And the Alianza de la Industria de Insectos Comestibles de América Latina (APICAL) is grouping many of the regional players to promote and grow the sector.
The global insect protein market stands at the precipice of transformative change, poised to reshape the protein sector as we know it. With a promising future laden with potential and challenges to surmount, insect protein presents a compelling avenue for startups, corporations, investors, and stakeholders in the agrifood innovation ecosystem to explore. As the world seeks sustainable and forward-looking solutions to its dietary needs, the rise of insect protein offers an avenue of progress that deserves careful consideration and strategic investment.

Login or Sign-up to tribu to connect, follow and contact the ecosystem innovators featured in this post.
Did we forget to include your company? If so, please contact us by email.