More people are picking up takeout orders themselves to save money and dodge high Uber Eats and DoorDash delivery fees — Business Insider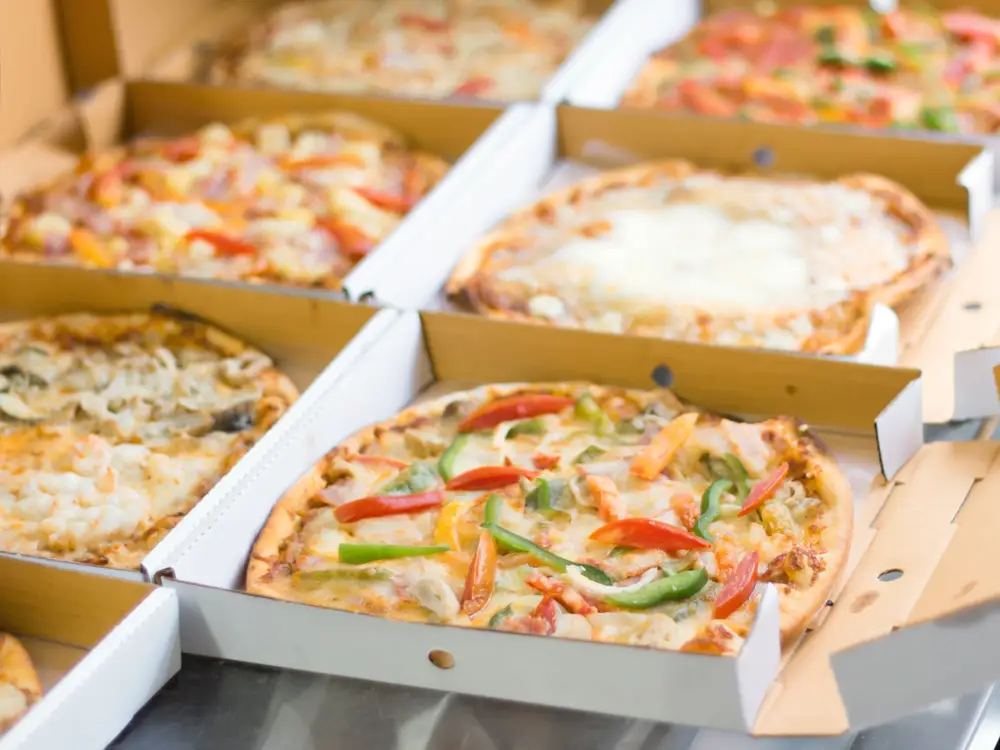 This is a summary of the content that was originally published on 04 June 2023 by Grace Dean, for Business Insider. Image by Shutterstock. You can read the original publication HERE.
---
ENGLISH
High delivery fees are leading some people to opt for pickup instead of using third-party delivery platforms like Uber Eats and Doordash.
Customers are trying to minimize third-party delivery costs and are not loyal to platforms unless they have a subscription like DashPass.
Some restaurants are making it cheaper to order directly through their own apps or websites, offering access to customer data, loyalty programs, and marketing materials.
The cost of food away from home has risen by 8.6% in the past 12 months, causing customers to become more value-conscious and budget-oriented.
Customers are using coupons and redeeming loyalty points in record numbers, and value combos and family packs are popular choices to save money.
Despite inflation and higher prices, some restaurant chains report that customers are not deterred and continue to dine out.
ESPAÑOL
Las altas tarifas de entrega están llevando a algunas personas a optar por recoger la comida en lugar de usar plataformas de entrega de terceros como Uber Eats y Doordash.
Los clientes están tratando de minimizar los costos de entrega de terceros y no son leales a las plataformas a menos que tengan una suscripción como DashPass.
Algunos restaurantes ofrecen precios más bajos al ordenar directamente a través de sus propias aplicaciones o sitios web, brindando acceso a los datos de los clientes, programas de lealtad y materiales de marketing.
El costo de la comida fuera de casa ha aumentado un 8,6% en los últimos 12 meses, lo que lleva a los clientes a ser más conscientes del valor y orientados al presupuesto.
Los clientes están utilizando cupones y canjeando puntos de lealtad en números récord, y las combinaciones de valor y los paquetes familiares son opciones populares para ahorrar dinero.
A pesar de la inflación y los precios más altos, algunas cadenas de restaurantes informan que los clientes no se ven disuadidos y continúan comiendo fuera.
PORTUGUÊS
As altas taxas de entrega estão levando algumas pessoas a optarem por retirar a comida em vez de usar plataformas de entrega de terceiros como Uber Eats e Doordash.
Os clientes estão tentando minimizar os custos de entrega de terceiros e não são leais às plataformas, a menos que tenham uma assinatura como DashPass.
Alguns restaurantes estão oferecendo preços mais baixos ao fazer o pedido diretamente por meio de seus próprios aplicativos ou sites, fornecendo acesso aos dados dos clientes, programas de fidelidade e materiais de marketing.
O custo da comida fora de casa aumentou 8,6% nos últimos 12 meses, levando os clientes a serem mais conscientes do valor e orientados para o orçamento.
Os clientes estão usando cupons e resgatando pontos de fidelidade em números recordes, e combos de valor e pacotes familiares são opções populares para economizar dinheiro.
Apesar da inflação e dos preços mais altos, algumas cadeias de restaurantes relatam que os clientes não estão desencorajados e continuam a frequentar os estabelecimentos.