KM ZERO's Catalina Valencia on Transforming the Food System, and an Invitation to ftalks Valencia 2023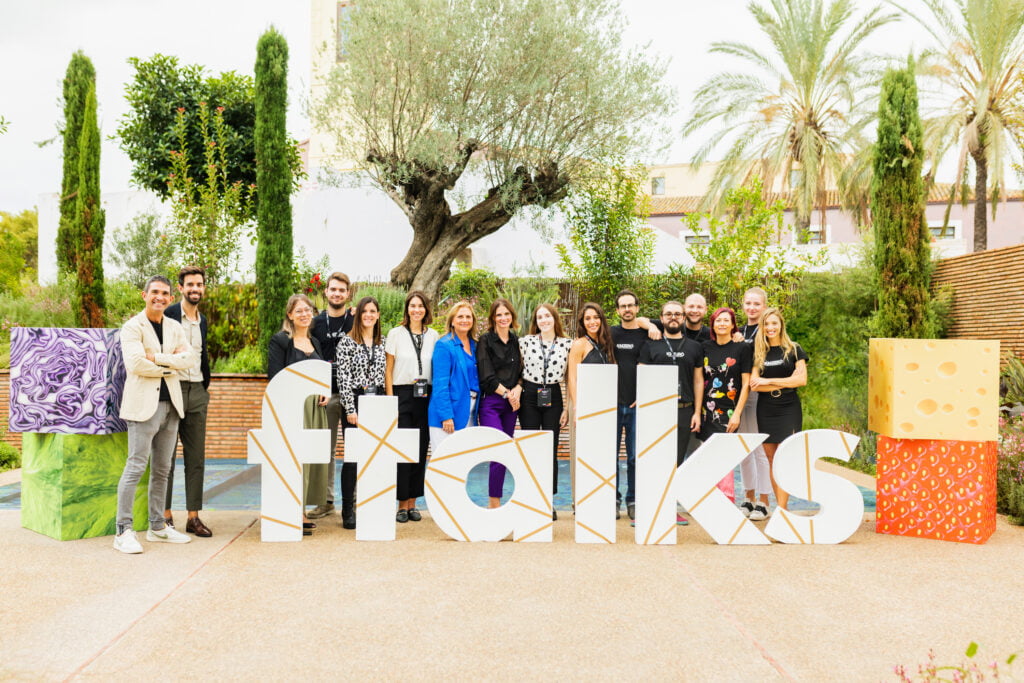 Introducing Catalina Valencia, Community Lead at KM ZERO. In this interview, Catalina provides a comprehensive overview of KM ZERO's mission and impact within the food innovation ecosystem. From supporting startups and fostering collaboration between different segments to connecting entrepreneurs with investors, KM ZERO plays a vital role in transforming the food industry.
Catalina also extends a warm invitation to the upcoming ftalks Food Summit in Valencia, Spain, in October 2023, promising valuable networking and knowledge-sharing opportunities for all attendees. Don't miss the chance to be part of this dynamic event and explore the latest trends in food innovation.
---
tribu (T): Catalina, can you start by telling us a bit about KM ZERO? What is it, how does it operate, and what is its mission in the food innovation ecosystem?
Catalina (C): KM ZERO is an ecosystem that was born with the goal of leading the transformation towards a healthier, regenerative, resilient, and fairer food system, connecting people and projects that are working to achieve a positive impact throughout the value chain. We facilitate this change through open innovation, investment, education, and knowledge generation. Since 2018, we have supported over 400 startups, built a network of more than 100 partners, established a group of influential figures in the innovation world in the food sector known as the KM ZERO Squad, and created Spain's first foodtech event, the ftalks Food Summit, which has become a reference in Europe. This event has expanded to Mexico City and now has a total of 7 editions, among other milestones.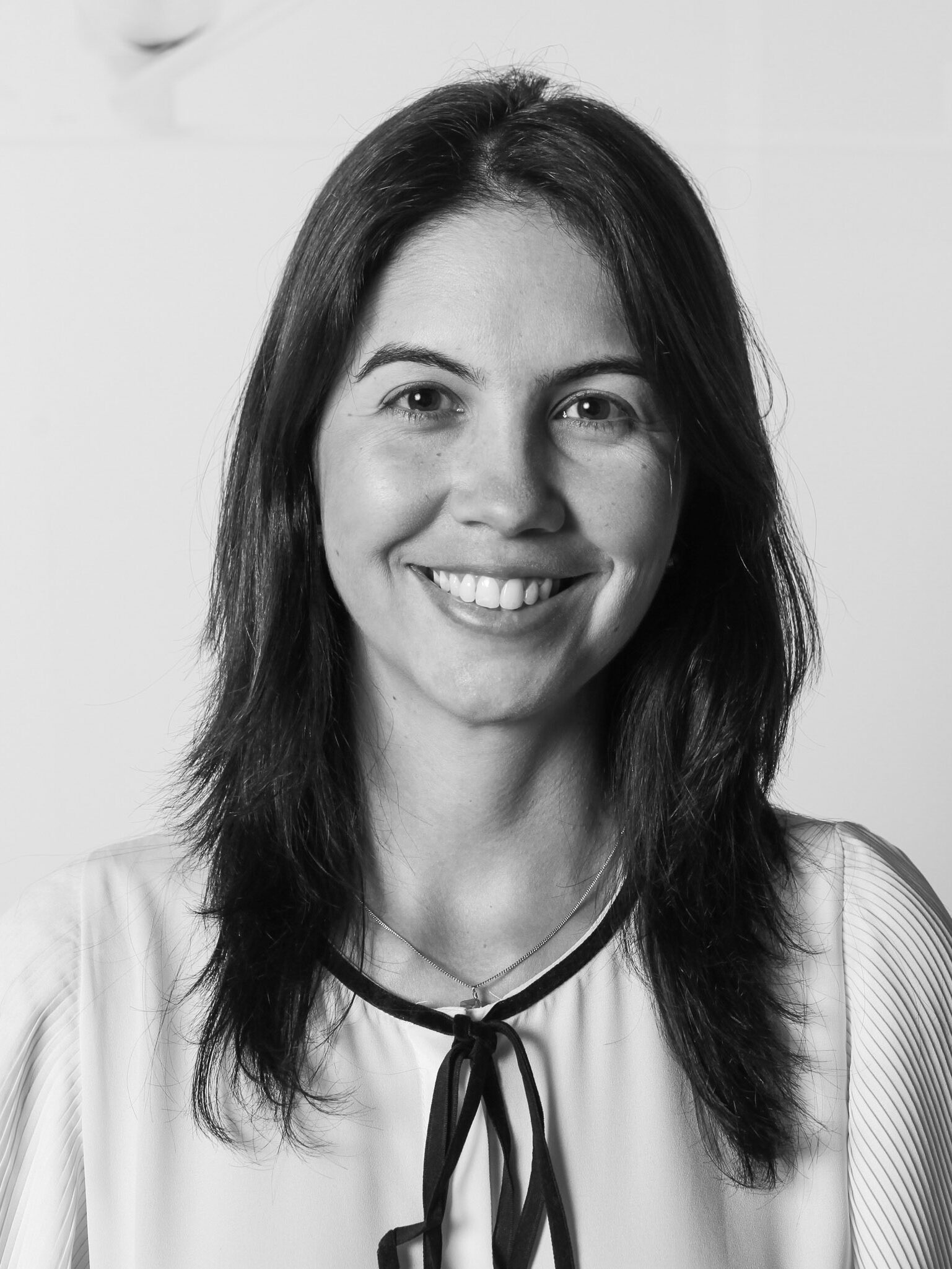 (T): As the Head of Community at KM ZERO, could you share a bit about your background and how you became involved with this organization?
(C): For over 10 years, I had been involved in the world of entrepreneurship, collaborating with various initiatives in Valencia, working in coworking spaces, and engaging in communities. I also spent several years working alongside the European Commission on the Startup Europe Awards initiative, an open innovation methodology to recognize the best startups in Europe in various verticals. After completing a Master's in Innovation in my hometown, Medellín, I returned to Valencia, and the team that founded KM ZERO contacted me to join the project, leading communication and relationships with the ecosystem. That was in 2018, and since then, we have evolved significantly, as has my role, which has been to develop the community, establish and energize relationships with stakeholders and collaborators, coordinate events and communication, and ensure that KM ZERO's mission is understood and known.
(T): KM ZERO collaborates with startups, corporates, investors, and other players in the food innovation ecosystem. How do you foster collaboration between these different segments, and what unique value does KM ZERO bring to each of them?
(C): We foster collaboration in several ways. We create a knowledge community where corporates share their journey with others and connect with startups that can help solve the challenges they face in the industry. Additionally, we have linked them to a group of collaborators who support them in various areas and impact investors who share our values and can contribute beyond capital.
What sets KM ZERO apart is that we come from the industry, as we were founded by a food industrial group. Therefore, we have a close understanding of the challenges. We are open and inclusive, believing that collaboration is key to scaling and consolidating startups. We work to make space for everyone in our community, not just for ourselves. We have a unique working model where we accompany startups on their journey alongside corporates, providing personalized support that goes beyond scouting and matchmaking.
(T): Startups play a vital role in innovation. How does KM ZERO support and work with food-related startups? Are there any success stories or examples you can share?
(C): Startups are at the core of our work, and we empower them by connecting them with corporates, investors, and support entities, offering tailored support as each startup has unique needs. With our industrial background, we can add value to startups that have already developed a product or MVP and can address major industry challenges. We make open innovation truly happen, going beyond simple matchmaking. We work to enable startups to conduct pilots within companies, test products, or even enter new markets. We do this with collaborators in different areas and with our KM ZERO Squad, a global network of ambassadors advocating for a more resilient, healthy, and fair food system.
As for success stories, we have Plant on Demand, a tech platform empowering farmers, which secured €100,000 in funding through its participation in ftalks Food Summit and our Investment Club. Another noteworthy startup is NARIA, which, with our support, conducted its first pilots with the industry, involving them in refining their technological platform model for food donation.
(T): Large corporations often seek innovation from external sources. How does KM ZERO facilitate corporate engagement and partnerships with startups and other actors in the ecosystem?
(C): Corporates have realized that they cannot develop the necessary solutions for their industry or the sector on their own. They often lack time, and the sector's challenges are pressing. Planetary and consumer trends dictate their direction. We began as the open innovation arm of a single industrial conglomerate, but we quickly realized that we couldn't assist so many startups this way, or that we couldn't have a significant impact if we limited ourselves to helping just one company. We started building an open ecosystem that attracted various corporates, who, in turn, brought in more startups. As we had an increasing number of startups at different stages with diverse needs, we also brought in impact investors who could fund them. This is what we do through the KM ZERO Venturing open innovation program.
(T): Investors are crucial to fueling the growth of innovative ideas. How does KM ZERO connect startups with investors and help them secure funding?
(C): We have been working to connect our ecosystem with investors who share our values and invest in impactful projects, especially in the foodtech/climatech/biotech domain. We introduce them to our startups at various times throughout the year. We believe in "smart money," so we don't just seek capital, which can be found in many places. Instead, we select investors who can provide industry expertise, a willingness to support, and contributions to the ecosystem. They are a vital part of the ecosystem we've created, as corporates may not always be ready to invest in startups, or there may be excellent startups that don't align with their challenges. Investors step in to offer this support.
(T): This October 2023, KM ZERO is organizing a new edition of ftalks in Valencia, Spain. Could you provide some insights into what attendees can expect from this event? Who should participate, and will it be conducted virtually, in person, or both?
(C): On October 16th and 17th, we are celebrating the fifth anniversary of the ftalks Food Summit in Valencia, bringing together global leaders in food innovation and foodtech (the food changemakers) on World Food Day. This initiative, driven by the KM ZERO Foundation, will bring together over 500 industry leaders: startups, investors, corporates, support entities, and thought leaders, with the goal of analyzing the latest trends and advancing solutions for a better future of food.
This event will address the main challenges facing the food sector, ranging from building a more resilient supply chain, food waste, new proteins, open innovation, to the need for creating healthier and more sustainable products.
This year is special because it's the fifth anniversary, and we have several surprises in store, including a format change. The first day (October 16) will focus more on networking and startups with the Future Market, where a wide selection of foodtech startups will showcase their projects and products that we will see on the shelves in the coming years. We will also have startup pitches for awards. We will host the Future Dinner, allowing attendees to taste the food of the future, featuring products from various startups.
On the second day (October 17), the event will focus on content, featuring keynotes and panel discussions with industry leaders such as Didier Toubia, CEO of Aleph Farms; Christine Gould, founder and CEO of Thought For Food; Alexandre Bastos, Head of Open Innovation, Ventures, and Startups at Givaudan; and Rodrigo García, Cofounder & Co-CEO of Notpla, among more than 100 speakers from over 25 countries.
Through the event app, attendees can connect and arrange meetings to maximize their Summit experience. Ftalks Food Summit will be a purely in-person event on the first day (with free entry) and a hybrid event on the second day, allowing both in-person participation (with a Business Pass) and virtual attendance (with free registration).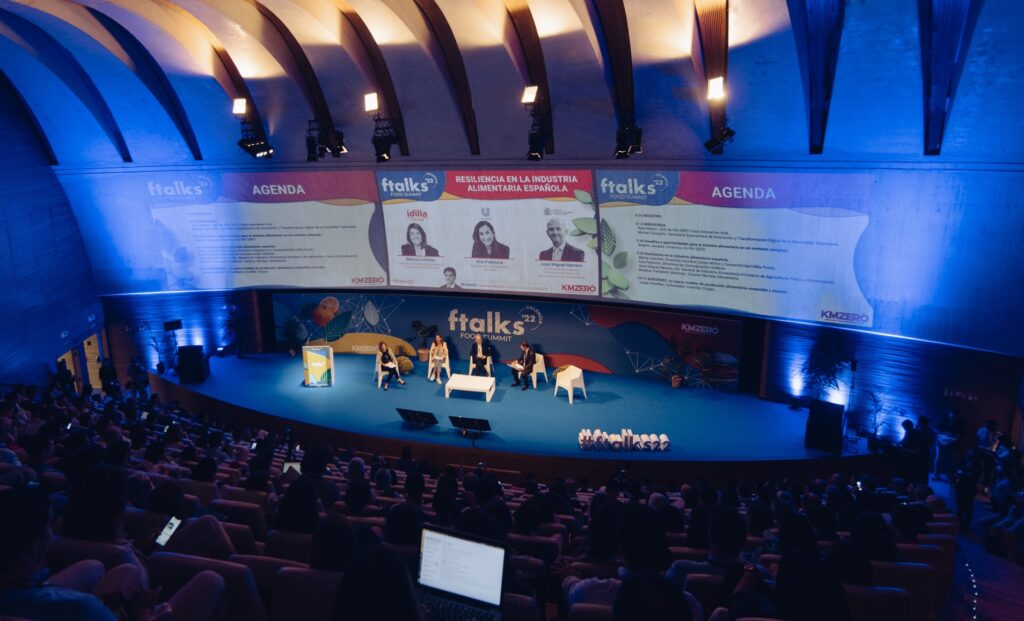 (T): You recently held an edition of ftalks in Mexico City. How did that event go, and what key takeaways did you gain from the experience?
(C): In June 2023, we hosted the second edition of ftalks LATAM in Mexico City, which was a great success. We nearly doubled the number of attendees, had over 70 international speakers, featured more than 40 startups from across Latin America and the United States, received over 100 mentions in Latin American media, and witnessed a strong presence from the food industry. This demonstrates the significant interest in foodtech and open innovation in the region. We reaffirmed that Mexico is becoming an increasingly attractive hub for startups in the sector, where they find willing corporates, investors from the entire region, an active ecosystem, and a gateway to markets like the United States. At KM ZERO, we serve as a bridge between Latin America and Europe for the agri-food industry, facilitating connections for companies, investors, and startups in the sector.
(T): KM ZERO's involvement in Latin America seems to be significant. How active is the organization in the region, and what initiatives are you working on to foster food innovation in Latin American countries?
(C): Latin America is a strategic region for expanding and consolidating the KM ZERO model for several reasons. We believe there is ample opportunity for foodtech solutions due to the region's biodiversity, gastronomic richness, entrepreneurial spirit, and strong industrial fabric. There's a need for more cohesion, ecosystem development, collaborative work, and this is the space we aim to leverage. Currently, we are consolidating ftalks in the region, an innovation gathering that started in Spain and expanded to Mexico, promoting exchange and synergy between startups, investors, and corporates from both continents. Additionally, we collaborate with the Food Hack community in Mexico City and other relevant events such as Future Food Innovation Day and The Foodtech Summit & Expo. We are establishing collaborations with key stakeholders in the region to enable exchange and synergies that benefit the entire innovation community. All the initiatives we lead at KM ZERO are global and open to entrepreneurs, corporates, investors, and entities in Latin America as well.
(T): Having experience with both Latin American and European founders, what similarities and differences do you observe between the two groups in terms of their approaches to food innovation and entrepreneurship?
(C): Not only in food but across all sectors, Latin American entrepreneurs tend to focus on creating solutions to problems that particularly affect their region or that they have experienced firsthand. Many of them work from the outset considering the social impact of the solutions they create. Generally, the uncertainty in many of these countries, regarding access to investment and education, makes Latin American entrepreneurs more resilient. Due to the scarcity of funding, Latin American entrepreneurs are highly market-focused, getting to know their customers and selling from the outset, which makes them adaptable.
(T): Markets in Latin America and Europe may have distinct characteristics. Could you share your perspective on the opportunities and challenges for food startups in these two regions?
(C): In Europe, the foodtech ecosystem is more mature, with major leaders in countries like the Netherlands, the UK, France, and increasingly Spain. There's also proximity to Israel, a country with some of the most relevant startups and a more mature innovation support system. However, Europe is a small and somewhat fragmented market. For many startups that see the need to scale, Latin America can offer precisely that, along with access to the entire Latin American market and, of course, proximity to the United States.
It's clear that Latin America has less infrastructure, and the private sector often ends up "replacing" needs that are already addressed in more developed regions, such as government support. The lack of institutional support for entrepreneurs is one of the issues that need to be addressed because, while it's evident that entrepreneurial support shouldn't rely solely on public support, legislative, direct policy support, and financing for these initiatives are essential. This remains a challenge in the region, with the exception of Chile, where Startup Chile serves as a model of public sector support and investment in startups.
In times of macroeconomic uncertainty like the present, with rising inflation, the Ukraine war, and increased energy prices, the need for synergies and collaborative work has become more evident than ever. Collaboration is needed in all regions, but particularly in Latin America, where investments are increasingly being made in sectors like fintech, proptech, edtech, and emerging ones like health and food.
(T): Finally, for startup founders, corporations, investors, and others interested in joining the food innovation ecosystem, what advice or recommendations would you give to maximize their experience and impact within the community?
(C): I believe it is more important than ever to reflect together and expand the space for action and influence in the sector. We face enormous challenges that can only be addressed through joint and coordinated action, leaving no one behind. We need to act quickly and agilely because the pace of change is greater than our capacity to respond. That's why it's essential to work with startups, entities, corporates, and all possible stakeholders.
We often emphasize the need for more conversation among stakeholders to accelerate the transformation of the food system, promote good practices in the industry, and remind the sector of its significant responsibility due to its impact on health, the economy, the environment, and culture. We are in one of the sectors that have the most significant impact on the environment and people's lives. Therefore, we need to innovate with sensitivity, creating products that are healthy, sustainable, and culturally accepted.
(T): Is there anything else you'd like to share with the tribu community?
(C): I invite you to be part of the ftalks Food Summit 2023 in Valencia on October 16th and 17th. If possible, attend in person to make the most of networking opportunities, but you can also benefit from valuable content virtually, featuring the foremost innovators in the global food sector. In mid-2024, we'll return to Mexico, and we are excited to consolidate our presence and help many startups in the region grow and scale, as well as support corporates in being part of this significant transformation.