Interview with Smiley Kids founder, Colin Phillips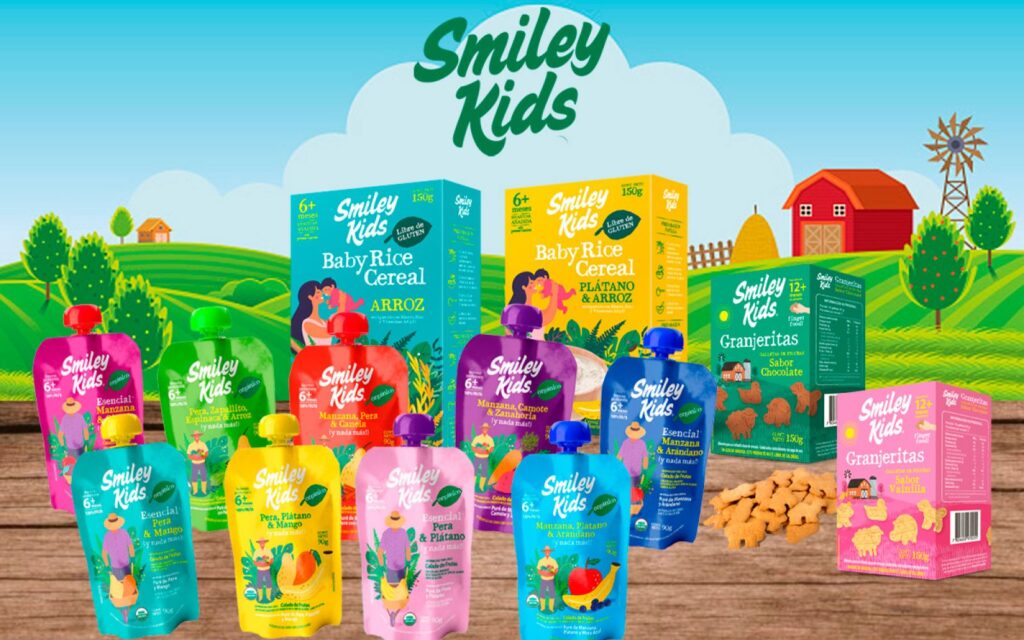 If you have ever walked through a supermarket in Chile—especially if you have kids—chances are you have noticed the colorful packaging and significant shelf space of Smiley Kids. We caught up with Colin Phillips, the founder of Smiley Kids, to discuss his entrepreneurial journey, experience as a foreign food entrepreneur in Latin America, and the inspiration behind his premium baby food company.
---
tribu (T): Can you please introduce yourself and provide some background on your entrepreneurial journey, particularly how you ended up in Chile and started Smiley Kids?
Colin (C): My name is Colin Phillips. I am an Australian who has lived in Chile for 10yrs. Previously I worked in banking in Melbourne and New York. After 8yrs in finance I decided to take some time off and backpack around Latin America. By chance I met my partner in Chile so I decided to stay. A few years later we had our first child. We couldn't find the sort of baby food we wanted to feed our own baby in super-markets so I decided to start Smiley Kids.
T: Tell us in a few words what Smiley Kids does, and give us a couple of examples of your products.
C: Smiley Kids is a premium quality baby food company. Currently we have 4 different products – organic fruit and vegetable purees, baby biscuits, baby puffs and baby cereals. We use 100% natural ingredients and try and make the products as simple as possible which is what mother's prefer for babies. Over the next 12 months we will be releasing a lot of new products with an emphasis on functional ingredients that have specific benefits for babies.
T: Can you discuss the key milestones or achievements of your company thus far, and what plans do you have for its future growth and expansion?
C: The key goals for our business are general goals such as starting in key retailers or having a certain number of products and then financial targets focussed around sales levels, margins and profitability. Baby food is not a large food segment, so it is difficult to achieve scale in a relatively small country like Chile. The key benefit of being based in Chile is that it is a globally competitive country for the manufacturing of food products, especially those using fruit. Our key goals are to establish a profitable base business in Chile and using this as a platform to expand into other LATAM countries using partnerships with experienced local retail partners.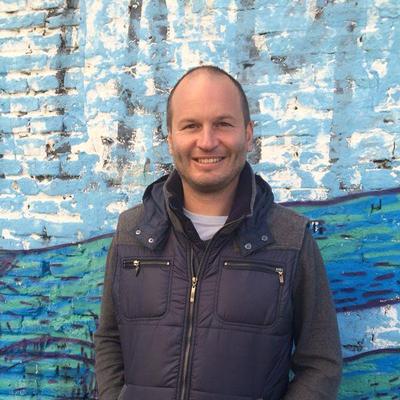 T: What motivated you to enter the food products industry, specifically focusing on products for babies and toddlers?
C: I have always been interested in food markets. I have done a lot of backpacking around Latin America and I always go to the main fruit and vegetable market in each town I have traveled through. The specific motivation to start the business in Chile was that my first child was born in Chile. Before she was born I started looking at baby food in supermarkets and there were very limited options. The segment was basically a Nestle monopoly. The more I looked into this food segment the more apparent it was there was an opportunity to launch better quality products into the segment.
T: Are there any specific trends or emerging opportunities that you have identified in the baby and toddler food market, both in Latin America and globally?
C: Some of the key trends I see, especially amongst Western brands are to keep products relatively simple and to incorporate specific functional benefits into baby food products. Some of the common benefits being incorporated into products include those to support digestion, fibre and protein levels and brain health.
T: What were some of the challenges and opportunities you encountered when starting your business in Chile and expanding to other countries in the region?
C: When we started the business in Chile the main challenges were around managing working capital during the sales ramp-up. We introduced a completely new product into the market so invariably it is very difficult to forecast sales. Within 2 years of launching we were connected to every major supermarket and some of the major pharmacies – each retailer comes with it own operational challenges as you need to get to speed with their operational systems and store management. It was very difficult to forecast sales and capital requirements during this period.
T: Could you share some insights into the business environment in Chile and Latin America for the food industry, as a foreigner? What advantages or unique characteristics did you find in this region?
C: The key challenge in food retail in Chile (and Latin America) is they are very price sensitive markets where you need to keep the final shelf price to the consumer as competitive as possible. As a starting point, the underlying product unit economics of products must make sense – and then you need to actively manage the entire supply chain – from sourcing ingredients, manufacturing, logistics, replenishment in stores – inefficiency or problems in any of these areas has a big impact on your final margin.
T: As an entrepreneur in the food space, what are some of the valuable lessons you've learned along the way? Are there any specific challenges or obstacles you faced that shaped your approach or strategy?
C: When we launched Smiley Kids we were ex-pats with no previous retail experience. The brand grew very quickly. One of the key mistakes we made was not employing a senior Chilean with retail experience.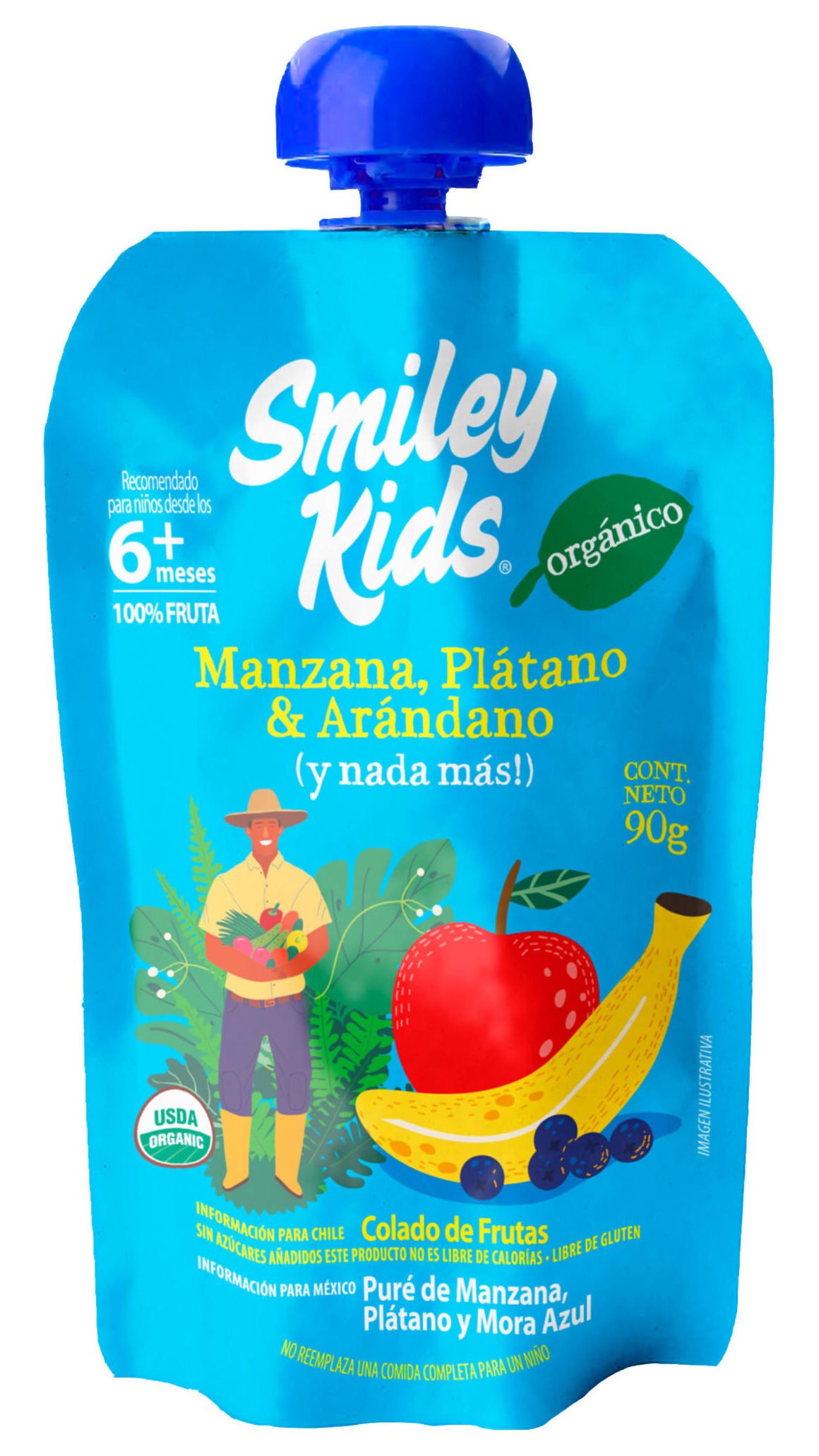 T: What advice would you give to aspiring entrepreneurs who are just starting out in the food industry, particularly those looking to enter the Latin American market?
C: The idea of the food product you launch is important, especially if you believe there is a gap in the market. If you decide to launch a business you will invariably under estimate your capital requirement and over estimate your profitability. I would highly recommend speaking to other entrepreneurs with experience doing what you are trying to do. There are so many hidden costs and challenges that you only really understand when you have that previous experience.
T: Is there any other insight or experience you would like to share about your journey as an entrepreneur in the food industry, or any other plans or exciting projects in the pipeline for your company?
C: Talking specifically about Chile, the opportunities for manufactured food export products is enormous. Since I have been involved with Smiley Kids the improvement in food manufacturing capabilities in Chile is very noticeable. Chile is a huge exporter of fresh and frozen fruit and vegetables. I think the next decade will see exponential growth in quality manufactured food products exported from Chile, especially into Asia. This is an area I will be devoting more time to in future, with Smiley Kids and also other projects.
T: Anything else you'd like to share?
C: Don't give up. If you are onto something with your business or product it is important to do everything you can to stay in the game. Opportunities can come from anywhere.