Interview With Markus Schreyer, CEO & Founder at The Ganesha Lab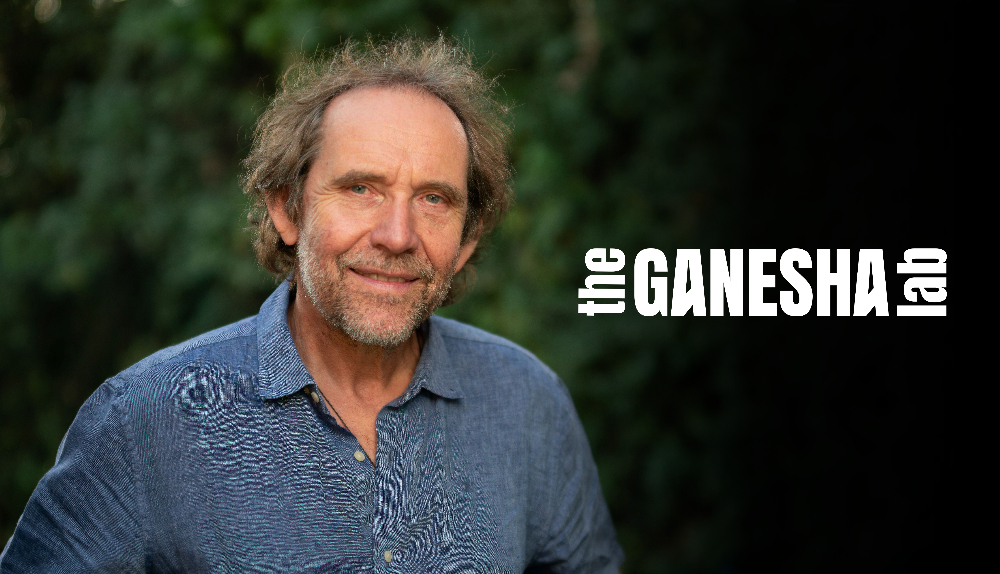 In this interview with Markus Schreyer, CEO & Founder of The Ganesha Lab, we dive into his remarkable journey from leadership roles at prominent companies like Thermo Fisher Scientific to his pivotal decision to establish a scaleup program and fund dedicated to nurturing biotech startups in Latin America.
Markus shares the driving forces behind his relocation to the region, emphasizing his commitment to transforming science into "GOOD" business, encompassing economic, social, and environmental impact. He provides invaluable insights into the evolving biotech startup ecosystem in Latin America and the critical role these startups play in addressing global mega problems.
As we explore The Ganesha Lab's services, including the transformative BioHunt Summit and the newly launched Ganesha Fund, Markus unveils the overarching mission to support science-based startups that aim to make a meaningful impact on planetary and human health. Highlighting promising areas within the agrifood sector and showcasing some of the portfolio's standout startups, Markus offers invaluable advice to technical founders and investors venturing into the biotech realm.
---
tribu (T): Markus, can you tell us about your journey from your leadership roles at companies like Thermo Fisher Scientific to founding a scaleup program and fund for startups in the biotech sector? What led you to Chile and the Latin American market?
Markus (M): In early 2011 I relocated to Brazil to lead the Latin American Operations of Thermo Fisher Scientific, the global technology leader in science. In this capacity I participated in a Mission of the Governor of Massachusetts to Brazil and Chile headlined "There is good science in Latin America, but the Innovation is not happening". I was fascinated by the scientific based projects and resources I met during this project and first time got exposed to the commitment and investment Massachusetts was making to transform Boston into a global hub of Biotech innovation – transforming science into "GOOD" business.
Shortly after I started to mentor biotech related startups and decided, once concluded with my role in Brazil, to apply my knowledge and help biotech projects to increase their opportunity of global success. Studying the related ecosystem in Latin America, Chile at that point (2015-2017) offered the most favorable conditions considering economic conditions and entrepreneurship support.
I established The Ganesha Lab in 2017, after a 2 year market research and deep benchmarking in the USA, with the Mission which is live until today: "Transforming science into GOOD business, impacting the lives of millions of people globally".
The GOOD considers economic, social and environmental impact!
(T): The Ganesha Lab has a unique focus on biotech startups in Latin America. Could you share some insights into the current state of the biotech startup ecosystem in the region? How do these startups compare to those in other global ecosystems?
(M): When I started in 2017 the biotech startup ecosystem was very nascent. Beside The Ganesha Lab existed one early stage venture fund in Chile and a newly founded company builder in Argentina. We struggled to get our first Cohort with 3 startups going. Since then the ecosystem is evolving and we see solid growth and commitment in Brazil, Argentina, Uruguay, Chile, Costa Rica and Mexico. The investment in Biotech grew 260% over the past 6 months and each of the mentioned countries has its first VC funds or Venture Builders established. This is very encouraging and we expect continued growth and significant economic impact in the next 10 years.
Biotech is the solution to many of today's Mega Problems (food scarcity, climate, aging population, chronic diseases, health care access, epidemics) and Latin America has the ingredients (human resources, biodiversity, …) to play a major role in this.
(T): In your opinion, what is still lacking in the local or regional landscape that could help improve the quality and quantity of science-based startups in Latin America?
(M): While we see with joy new players entering the market (IndieBio exploring increased presence, Reed Jobs traveling LatAm to find solutions addressing cancer or a new Venture Builder for biology based climate solutions in Chile), access to Seed Capital is still the biggest challenge. It would also be good to see more industry stepping up, but this Gap can still be managed with the interest of international players.
(T): Before we get to details about your programs, tell us more about Ganesha's Biohunt Summit, and what we can expect this Novembre in Miami.
(M): The BioHunt summit is our signature event supporting the development of a thriving Biotech ecosystem in LatAm. It targets to bring visibility of the power of Biotech from LatAm to US investors and industry while offering the participating investors building cross-border networks and access to attractive dealflow while startups are building their investor relationships.
We were able to win top speakers including the General partner of SOSV & Managing Director of IndieBio, Stephen Chambers (see more details here).
The event is executed with the leading Biotech ecosystem builder in the US, the Cambridge Innovation Center (CIC) and supported by leading sponsors including Delta Airlines, Thermo Fisher Scientific and Life Science Nations.  
(T): The Summit is only one or many things Ganesha Lab does. You also provide internationalization, scale-up, and funding services to biotech startups. Could you elaborate on what these services entail and how they benefit the startups you work with?
(M): You are right. The Summit is the highlight of the year, summarizing the hard work of the portfolio startups with our expert team, mentors and partners. We have developed a dynamic which consists of 4 pillars, addressing the gaps which lead to the Mission of the company:
(1) Education & Implementation – our BigInBio program which provides science based entrepreneurs and startup teams the basis to be able to develop and scale a global Biotech business.
(2) US/EU market validation and readiness: Via a custom designed softlanding program providing the participating startups access to US experts who guide through the challenges startup faces when taking the big step to international markets.
(3) Portfolio Management: As a continuation of the work executed in (1) and (2) startups work with our portfolio management team, experts in their distinct fields, to progress in their readiness to target an Exit. We have developed a proprietary portfolio management process and tool supporting this effort.
(4) Access to capital: We recently launched our first Venture Capital Fund which expects to help accelerate the closing of critical gaps and thus progress of the startups. 
(T): Congratulations on launching the Fund! Could you explain how this venture capital fund complements the current program?
(M): One of the observations through our work with the startups in our accelerator portfolio was the slow down in progress because of lack of access to (biotech) capital in the market. To counter this effect, we developed a fund model, which has the mandate to invest into new startups, which are accepted and have passed the Due Diligence process of the BigInBio program. The fund, while an independent legal entity, is building on the knowledge and de-risking capabilities of The Ganesha Lab and thus expects to provide returns on similar levels of the track record of the accelerator, which today stands at a MOIC of 5x.
(T): Your portfolio includes startups from various industries. Which industries and which other characteristics of startups do you target with the program and the fund?
(M): As an overarching theme we are looking for startups using science and/or biology to address planetary and human health. A specific focus is based on our expertise and partnerships while supporting the resolution of global Mega Problems. Those include: Food (scarcity, health and sustainability), Climate (like e.g. plant extracts and biologics replacing chemicals and improving soil health), Aging Population and related Chronic Diseases (through diagnostics, medical devices and therapeutics), Healthcare Access (through medical devices and specifically Point Of Care (POC) solutions) and Epidemics/Pandemics
(T): Within the agrifood sector, there's a growing interest in biotech innovation. What are the most promising areas you see within this sector that could significantly impact the food industry?
(M): From our market trend observations and solutions already impacting this sector we see the following 2 as most promising:
(1) Synthetic Biology: Synthetic biology is reshaping the agrifood industry by enabling the design of custom organisms with enhanced traits, such as increased crop yields and resistance to pests. This technology also contributes to sustainable agriculture by creating bioengineered crops resilient to changing climates. Beyond crops, synthetic biology plays a crucial role in developing alternative proteins and bio-based materials, offering innovative and eco-friendly solutions for future food production challenges.
(2) Biologics & Plant extracts: Biologics and plant extracts are reshaping the agrifood industry by offering sustainable alternatives to synthetic pesticides and fertilizers. As consumers prioritize environmentally friendly choices, these natural extracts provide effective solutions for pest control, soil enrichment, and disease management. Their potential extends to functional food properties, contributing to the development of natural preservatives and additives. The integration of these extracts aligns with the growing demand for organic and eco-friendly farming practices, driving a more sustainable future for the agrifood industry.
(T): Could you share some examples of startups from your portfolio that are operating in the agrifood industry?
(M): (1) Botanical Solutions (Chile) has developed a technology platform to transform plant extracts into powerful biologics addressing pests in the agri industry that today are controlled by chemicals. The first product is in the market and now expanding on the platform to address other pests.
(2) Luyef (Chile) is in the segment of lab grown meat with a specific strategy to develop building blocks towards the end goal – the lab grown steak. The building blocks however can be commercialized at an earlier stage and the first product will enrich the taste and juiciness of plant based burgers. A pilot is in preparation with a large producer.
(3) AQUIT (Chile/Ag) is improving the natural immunity in fish with an innovative and non-invasive treatment to prevent infections during production. This significantly reduces the use of AntiBiotics, todays gold standard which is impacting human and animal health.
(4) UNIBAIO (Argentina) develops nano-vehicles based on natural compounds and circular economy to improve agro-inputs performance. The nano-particles encapsulate the active principles of pesticides (organic and chemical) to release them over time. This allows to increase their effectiveness and reduce their application doses impacting climate and soil health.
(T): For technical founders looking to start their own companies, what challenges do they commonly face and how can they improve their chances of success?
(M): We are looking to encourage and founders to focus on the following 3 most important aspects:
Team: Establish a team of 2 or 3 founders that have a solid history together, provides synergistic capabilities and has the persistence and culture to go through very difficult situations. Entrepreneurship is simply "Super hard"!
Technology: Develop deep science with solid data to ensure that your technology is indeed providing the targeted outcome while being unique and protectable (IP strategy). As you advance a peer reviewed publication in a recognized international journal can solidify your position.
Product/Market fit: Are you solving a real big problem which customers are will to pay for? Is it a real breakthrough which will challenge the current status quo? Do a broad customer discovery process in key countries to confirm the problem/solution fit and the market opportunity – which needs to be larger (say > US$ 1bn).
(T): And for investors who are new to biotech, what advice do you have for them?
(M): Of the three global transformations (energy, digital and biotech), biotech is the one most urgently needed by humanity to provide solutions for the human and planetary mega problems.
LatAm offers a unique opportunity (+50% of the world's biodiversity; +3-4x valuation arbitrage with the US). The TGL-TGF ecosystem (The Ganesha Lab – The Ganesha Fund) is the best platform to capture the opportunity as an investor as we provide access to quality pipeline, the knowledge and de-risking capabilities as well as the focus to drive global impact.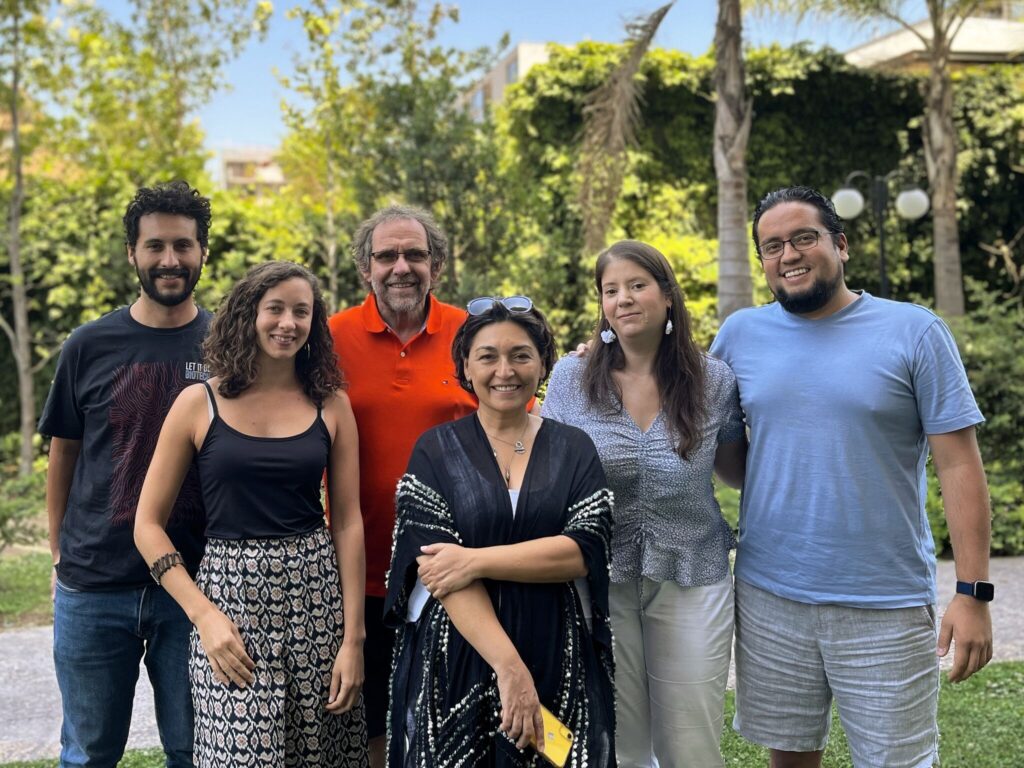 (T): Looking ahead, what are the upcoming goals and aspirations for The Ganesha Lab? How do you envision the impact of your work on the biotech startup ecosystem in Latin America and beyond
(M): 2024 we see as a year of consolidation of the created capabilities with a focus on expanding our international partnerships and accelerating the growth of our portfolio with the enhanced capabilities of our team and the fund, while preparing the company through standardization of processes and tools for regional and international expansion.
For Latin America we specifically will focus on the main biotech driven economies Brazil, Uruguay, Argentina, Chile, Costa Rica and Mexico and establish increased presence and support to the startups in those countries. On the other hand we need to continue evangelize investors as the increase of Seed Capital availability is the only way to drive real impact and growth as the startups otherwise will have to exit the region.