Interview With Justin Schwartz, Managing Partner at IMPAQTO Capital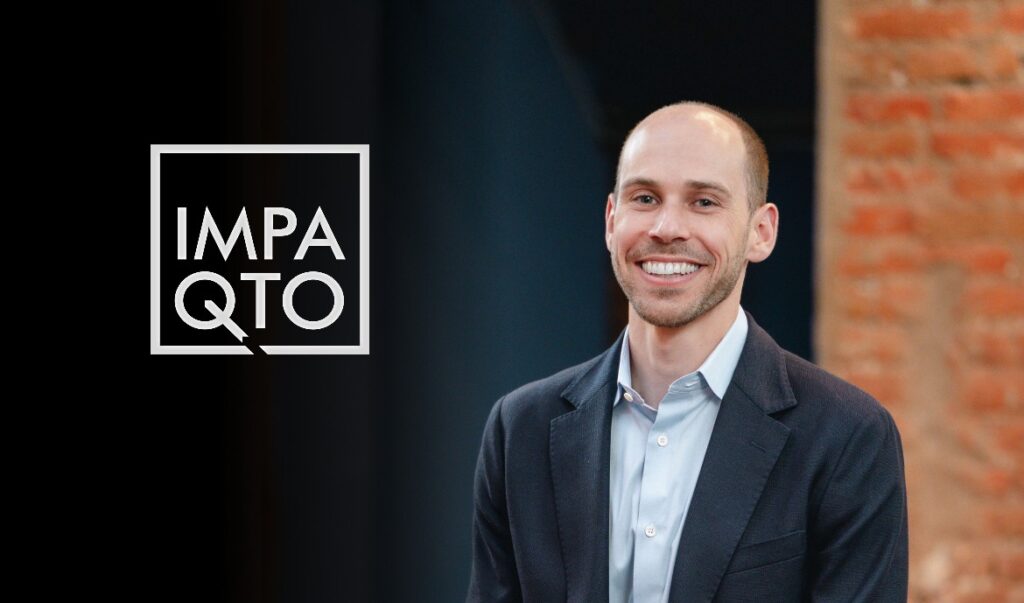 Meet Justin Schwartz, Managing Partner of IMPAQTO Capital, an impact investing firm in the Andean Region that is bridging the gap for impact startups by providing flexible capital and focusing on often-ignored markets.
Justin shares their investment philosophy, the qualities they value in founders, their revenue-based financing approach, and their commitment to measuring and reporting impact. He also sheds light on the promising trends and opportunities in the impact startup ecosystem in Ecuador and the broader Andean region. Notable success stories from their portfolio demonstrate the real-world impact these startups are making in their communities.
---
tribu (T): Justin, can you tell us about your professional background, where you're from, and what brought you to Ecuador?
Justin (J): I started my career as an investor in public equities at Fidelity Investments in the US, where I developed my investing skills and learned from an amazing group of experienced investors. I eventually decided that I wanted to change career paths and focus on impact entrepreneurship in emerging markets, which brought me to West Africa, working with microfinance institutions in Sierra Leone through a Fellowship with the crowdfunding platform Kiva. It was amazing to be on the ground meeting micro-entrepreneurs and this experience helped me understand the importance of access to capital for entrepreneurial success.
For my next step, I wanted to join the exciting and fast-growing impact investing space in Latin America, and I had the good luck of being introduced to Michelle Arévalo-Carpenter and Daniela Peralvo, co-founders of IMPAQTO. I loved the work they were doing and they offered me a job, and that is what brought me to Quito, where I have lived for the past 5 years.
(T): What is IMPAQTO Capital?
(J): IMPAQTO Capital is an impact investing firm that uses flexible capital to support entrepreneurs in the Andean Region. We are addressing two gaps in the access to capital for impact startups: the "missing middle" gap which makes it difficult for seed-stage entrepreneurs to access right-sized tickets, and the lack of options for different types of capital. We believe that providing right-sized tickets, investing through alternative capital structures, and a focus on often-ignored markets in the Andean Region make for a unique investment opportunity.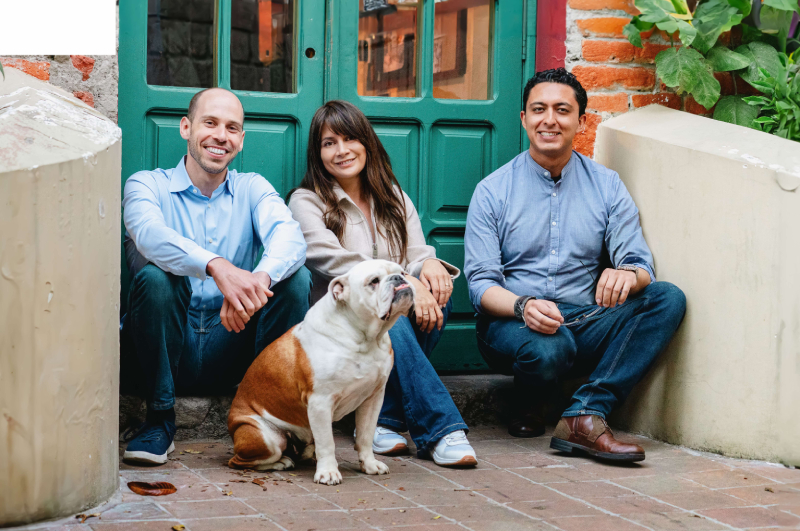 (T): Could you elaborate on the types of companies you typically invest in, including sectors, geographic focus, and stage of development?
(J): We invest in companies with headquarters or operations in Colombia, Ecuador, Peru, Bolivia, or Chile, with a focus on startups whose business model generates deep social or environmental impact in the region. We invest mostly in seed-stage startups.
(T): When evaluating potential investments, what personal attributes or qualities do you value the most in the founders of these startups?
(J): In the stage that we invest in, companies are often iterating on their value proposition and business model, so flexibility and adaptability in founders is key. We like to invest in founders with a clear vision and purpose, and who are motivated by the possibility of scaling the impact their startups are generating throughout the region.
(T): Could you provide some examples of companies in the agrifood sector that are part of your portfolio and explain how they are generating a positive impact in the industry?
(J): One of the sectors we are particularly interested in is the agrifood sector, given the large number of smallholder farmers in the Andean Region and the enormous potential for startups to help these farmers increase their efficiency and have better access to markets. Although IMPAQTO Capital is a fairly new fund and we have yet to make an investment in the sector, we are currently evaluating several companies in the agrifood space that are providing innovative and impactful solutions to these challenges.
(T): IMPAQTO Capital utilizes revenue-based financing. Can you explain how this works and the benefits it offers to the companies you invest in?
(J): We invest through revenue-based loans, which are loans that companies repay through paying a percentage of revenue rather than a fixed interest rate. Revenue-based financing is designed to be flexible, since payment amounts vary based on the performance and growth of the business. In addition, these loans do not require collateral, and there is a grace period before payments begin, providing significantly more flexibility than bank loans or other debt options. Lastly, our revenue-based loans are non-dilutive, so founders are able to keep their equity stake and are not pressured to seek an exit for the company.
(T): What type of company or startup do you believe benefits the most from revenue-based financing, and how does it differ from equity-based funding or traditional debt?
(J): We often see startups that seek to raise venture capital without reflecting on whether VC is a good fit for the business model of the company and the ambitions of the founders. Venture capital is a powerful tool for the right kind of startup, but we believe founders deserve to have a range of options for access to different types of capital. Given that it does not require the exponential growth and eventual exit that VCs need, revenue-based financing is a good fit for companies that might not check these boxes, or for companies that need capital as a bridge financing to hit the necessary milestones to be able to raise a future equity round.
(T): How does IMPAQTO Capital define and measure impact?
(J): On the social impact side, we look for companies whose business model benefits vulnerable populations, with a focus on lower socio-economic segments. These beneficiaries can be customers or participants in the company's value chain. On the environmental impact side, we invest in companies who are meaningfully contributing to solving environmental problems including waste management, renewable energy, and climate change. We work with companies to define and measure a few key impact metrics that measure the breadth and depth of the impact the company is generating, and we require our portfolio companies to regularly report their progress on these impact metrics.
(T): What are your thoughts on the current state of the impact startup ecosystem in Ecuador, as well as the broader Andean region? Are there any trends or opportunities you find particularly promising?
(J): I have the honor of serving as President of ECUACAP, the Ecuadorian Venture Capital and Private Equity Association. ECUACAP recently released the Ecuador VC Industry Report 2022, which is the first report on trends in VC in Ecuador. The report showed that Ecuadorian startups raised $151 million in 2022, divided between 17 transactions and representing meaningful growth as compared to 2021, despite a challenging regional backdrop. Beyond trends from one particular year, we are seeing increasing interest from both Latin American and global funds in the smaller markets in the Andean Region, a healthy broadening of an industry that historically has been dominated by Brazil and Mexico. Ecuador and the Andean Region have an immense amount of entrepreneurial talent and many new ecosystem actors that have appeared over the past several years, which sets the stage for what I expect to be significant growth in the region over the coming years.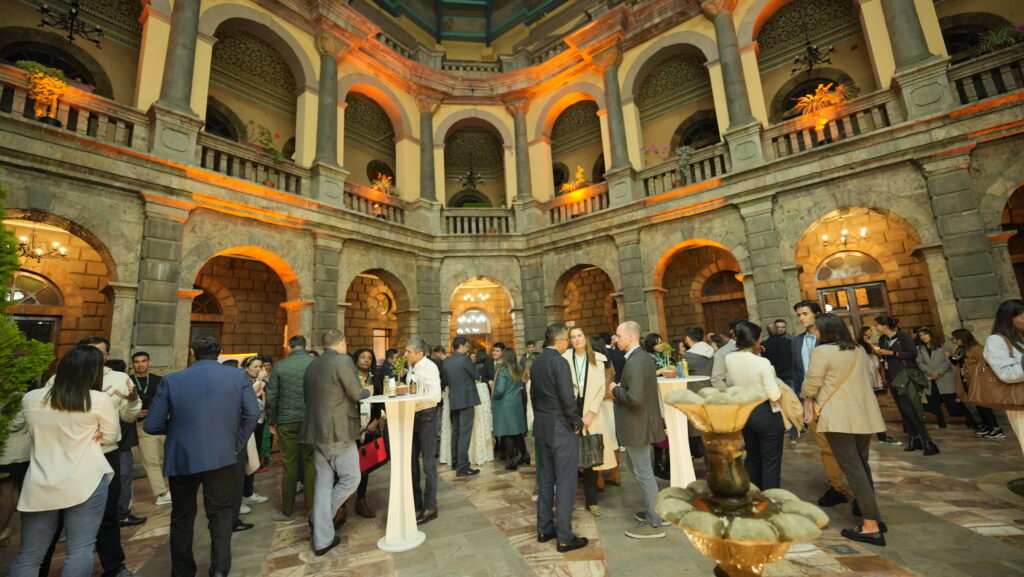 (T): Can you share some success stories or notable achievements of startups in your portfolio that highlight the positive impact they've had on their communities or industries?
(J): ELSA, a Peruvian startup in our portfolio, leverages technology to reduce sexual harassment in the workplace. Sexual harassment is a huge problem globally, but unfortunately Latin America has some unique challenges in this regard. ELSA offers a platform for companies that provides participative diagnostics and generates action plans specific to the needs and characteristics of every organization. Over 105,000 workers have benefitted from the use of ELSA, which has driven a 60% reduction in the incidence of sexual harassment among organizations that use the platform. The company is positively impacting the mental and physical health of Latin American workers and contributing to closing the gender gaps in the region.
(T): Are there any upcoming initiatives, partnerships, or projects at IMPAQTO Capital that you'd like to share with our audience?
(J): Nothing at the moment, other than to invite founders who fit with our thesis to contact us through our webpage to tell us about their startups.
(T): Finally, is there anything else you'd like to add or any advice you would offer to startup founders, corporations, or investors interested in the food innovation ecosystem and impact investing?
(J): Agriculture and food supply chains touch a large portion of the economy in Latin America and use a meaningful portion of the region's land, but the industry is largely commodity-based and there is a huge opportunity to create uniquely Latin American value-added products and to better connect to global consumers. We believe that the impact of innovative solutions in the food innovation ecosystem will be enormous in the coming years and encourage more founders to get involved in the sector.