Interview With Fernando Lago of Liquid Venture Studio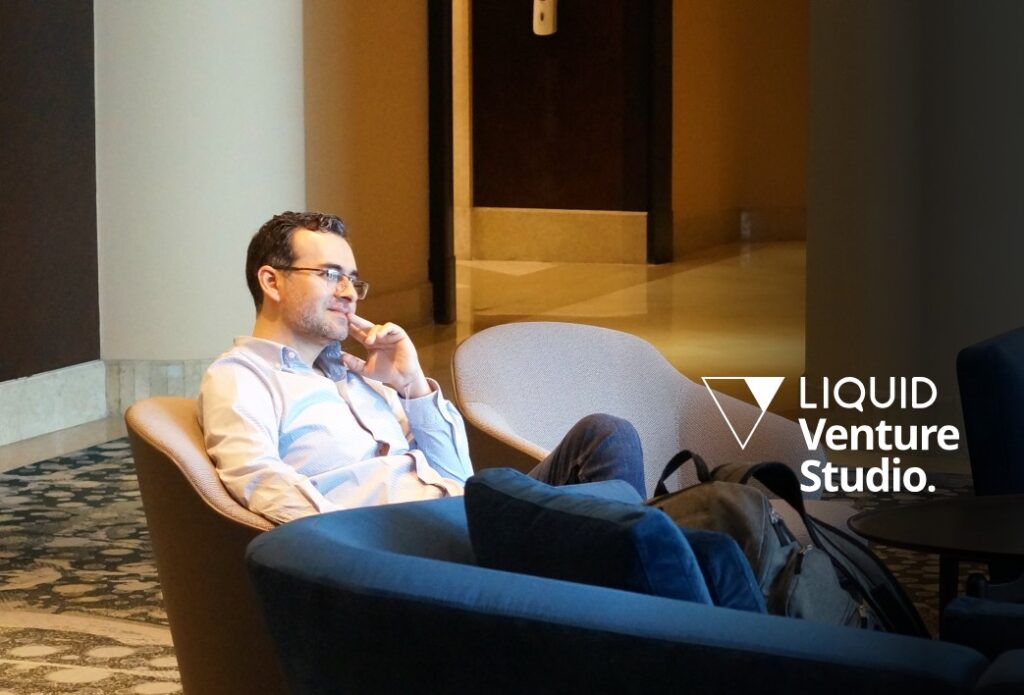 In this interview, we dive into the world of food and beverage entrepreneurship with Fernando Lago, Director of Liquid Venture Studio (LVS). Fernando is a distinguished marketing executive with over 15 years of leadership in the global and regional Consumer Packaged Goods (CPG) food sector across Latin American markets. He shares insights into LVS's approach to nurturing early-stage startups in the CPG Food health and sustainable vertical, unveiling how their equity-sharing model, powerful ecosystem, and strategic programs cultivate growth and connection.
---
Tribu (T): Fernando, can you briefly introduce yourself and share your background in the food industry? What led you to your current role as Director at Liquid Venture Studio (LVS)?
Fernando (F): As a seasoned marketing executive with more than 15 years leading CPG Food global & regional brands across the Latin American markets, I began my first steps on the entrepreneurial ecosystem as a Mentor in 2018, and this compelling experience let me unleash a new dimension of passion and purpose on my career path to accept more exciting challenges and responsibilities as Director since 2021.
(T): Could you tell us more about LVS and the work you do to support startups in the food and beverage space?
(F): At LVS we accelerate early-stage startups with special focus on the CPG Food health/ sustainable vertical in Latin America, under an equity-sharing model that allows us to support our portfolio from the day one to the Exit. Actually, this specific thesis allows us to develop a unique and powerful ecosystem of allies, partners, and mentors not only to boost our startups performance but also to connect them with key players as Food corporations, VCs, etc.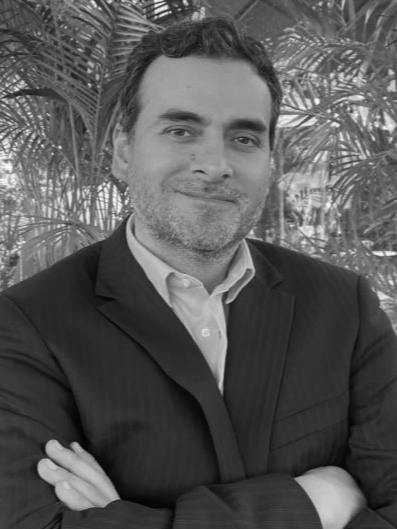 (T): What specific programs or initiatives does LVS offer to help food and beverage startups? How do these programs assist companies in their growth and development?
(F): LVS offering includes Incubation and Acceleration for startups with focus on Acceleration for CPG Food health/sustainable early-stage startups. The LVS Acceleration 4-month-program begins with the Diagnostic phase analyzing all the dimensions of the business model including top & bottom line, consumer opportunities & trends, portfolio, financials, revenue management, go-to-market strategy, manufacturing, quality & regulatory, legal, etc, to identify key opportunities and issues, to define strategic initiatives to execute in the short term, and finally to shape the innovation & growth plan for the medium and long term.
(T): When it comes to investing in food and beverage startups, what criteria does LVS consider? Are there specific types of companies or products you focus on, and are there any geographical limitations in terms of the countries or regions where these startups are based?
(F): Our investment thesis is very specific, actually a niche focus on CPG Food health/sustainable early-stage startups operating in any of the latin american countries.
(T): Can you share a couple of examples from LVS's portfolio that stand out to you and explain what they do? How have these companies benefited from LVS's support?
(F): In general we feel very proud of the performance of our portfolios LVS18 and LVS21, yet we will mention NUTRICO, part of our first generation of startups – LVS18, which recently successfully closed a pre-Serie A investment round to open the mexican market; and, MAMALAMA – LVS21 startup, which is leading the healthy cereal bar category in Peru according to Euromonitor and also is expanding to snacks categories very fast under positive financial algorithm.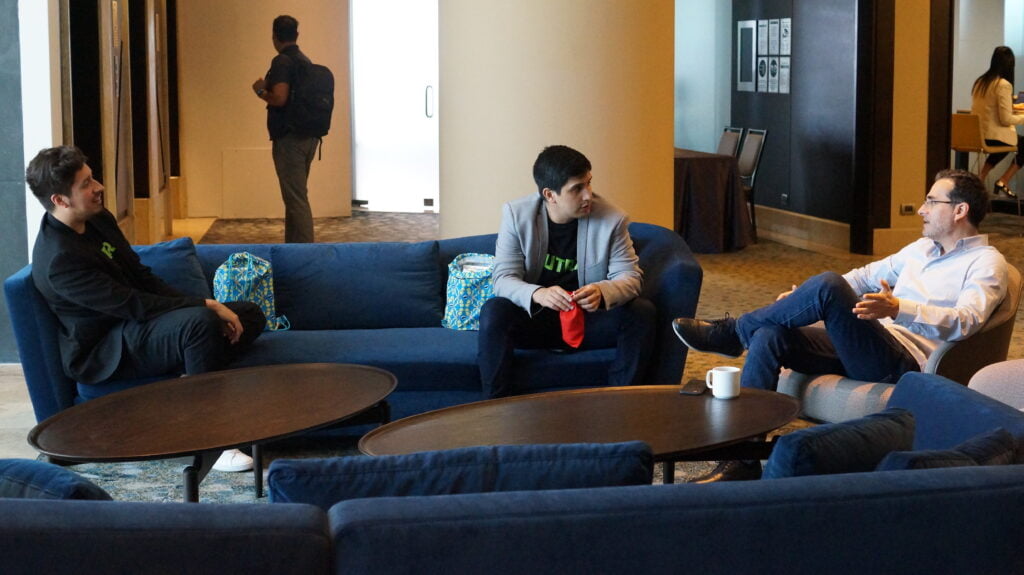 (T): As someone closely involved with the food and beverage industry, what current trends do you observe in Peru and Latin America? Are there any particular areas of growth or innovation that excite you?
(F): Actually, the Latin American consumers have been accelerating their preference on health and sustainable food offerings since the Covid at incredible ratios over the traditional categories, driven by the consciousness developed by the pandemia effects on their daily habits; nowadays it is reflected on the category management implemented on the main retailers with specific spaces for healthier options. Indeed, for us at LVS it is very exciting to foster this trend not only from the product design perspective but also at the whole value chain.
(T): How do you envision the future of the food and beverage industry in Peru and Latin America?
(F): The health and sustainable segment in Latin America is underrepresented, and the offering available doesn´t match the consumer demand yet, that's the reason why we have a very positive perspective about the future of this current niche, and we have the strong commitment to support this evolution. Moreover, we understand the huge opportunity to take the food industry in the region to the next level exporting health-sustainable-value-added products to the rest of the world.
(T): Are there any challenges or opportunities that you believe startups in this space should be aware of?
(F): The richness of our biodiversity in latin america is a key asset to exploit, however the startups in this segment must drive and tackle many barriers to gain competitiveness such as volume-scale impacting margins, different regulations across the region impacting on product design and packaging, own production versus maquila, among others.
(T): In your experience, what are some common hurdles that founders face when building food and beverage products or brands? What advice would you give to aspiring entrepreneurs looking to enter this industry?
(F): As other verticals, the first step is to be clear about what problem you are addressing! The rest is part of the entrepreneurial journey.
(T): Are there any emerging technologies or innovative approaches that you believe will significantly impact the food and beverage sector in the near future? How is LVS keeping up with these advancements?
(F): Absolutely AI will change the game in the short term from identifying correlations between needs and consumptions in real time, to product development, to packaging design, to predicting consumption occasions, to match shopper insights in a fast way, among others. At LVS we keep close relationships with global research offices, tech companies, and academic researchers to analyze first hand the applying opportunities scope and support the testing process in the LVS startups.
(T): Collaboration and partnerships can play a crucial role in the success of startups. Does LVS facilitate any connections or networking opportunities for the companies in its portfolio? If so, how do you support these relationships?
(F): Absolutely agree! Actually, our value proposition is based on our own ecosystem build to maximize our impact in entrepreneurial journey of our portfolio; From relevant allies and partners as SwissEP, AWS, ARPEGIO VC, EFFECTA – support on Food regulatory, to other founders, to corporations in the food industry, to universities and scientific institutions.
(T): What sets LVS apart from other venture studios or incubators focused on food and beverage startups? Are there any unique strategies or resources that you provide to your portfolio companies?
(F): LVS offers a unique proposition to boost startups in the food vertical from in-depth industry expertise to the digital and technological support to growth. Our value proposition combines both with a perfect business balance depending on the startups´ stage until the Exit.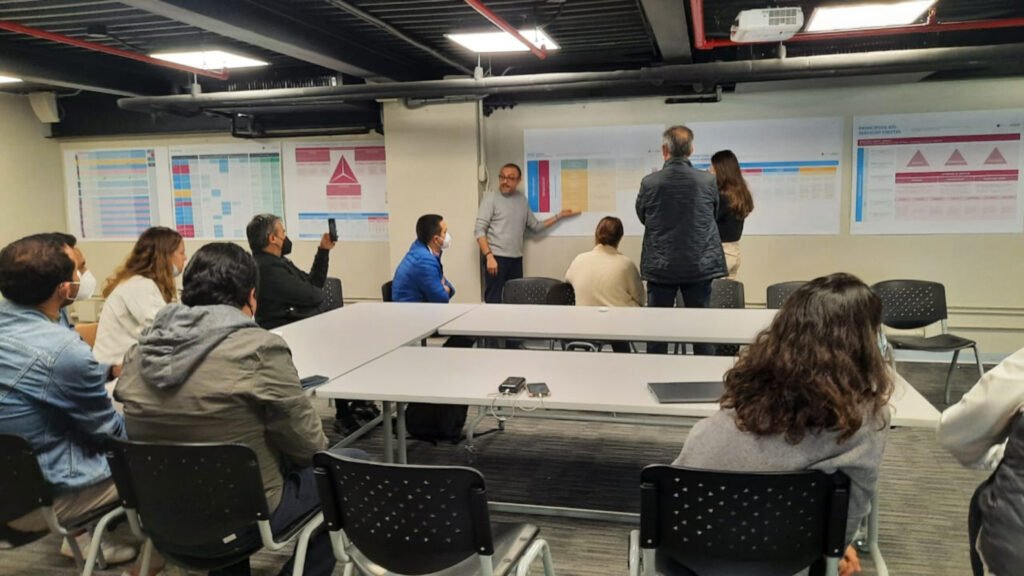 (T): Looking ahead, what are your goals or aspirations for Liquid Venture Studio and its impact on the food and beverage industry? Is there anything else you'd like to share about your work or upcoming projects?
(F): My goals are focused on shaping a better future for all, human-environment, democratizing the consumer access to healthier and sustainable food options, and in this way we are enhancing our thesis to the whole Food value chain for 2024 – LVS24, from the farms to the consumer hands, to empower all the actors with the proper technology to evolve their roles.