Interview with EcoPhage founder, Guy Elitzur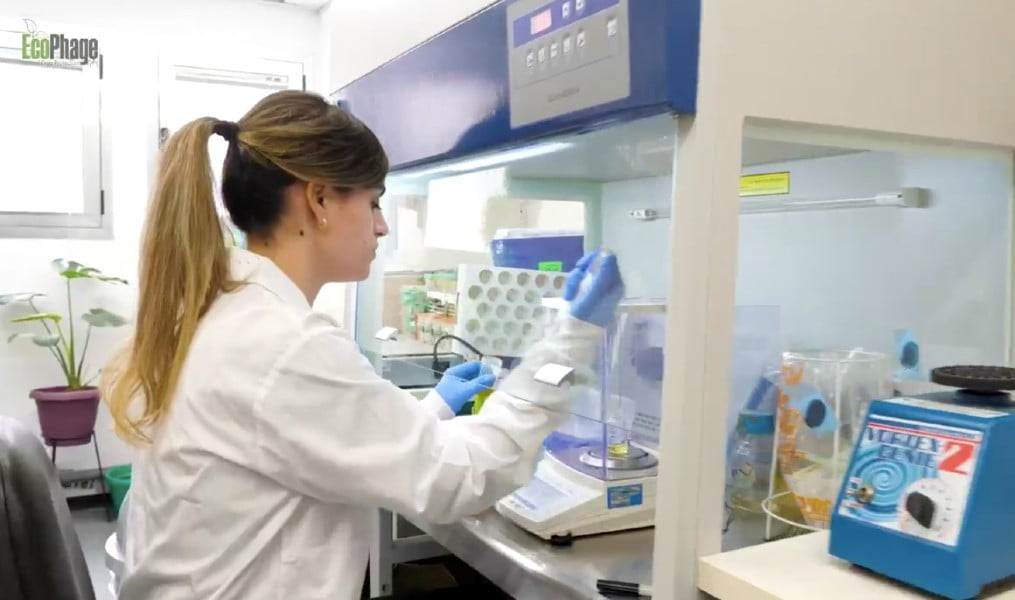 Meet Guy Elitzur, the CEO of the early-stage startup EcoPhage. With a wealth of experience in the agritech sector, Guy is spearheading EcoPhage's mission to develop bacteriophage-based solutions for combating bacterial diseases in agriculture.
Based in Israel, EcoPhage looks to revolutionize crop protection by harnessing the power of bacteriophages, natural microorganisms that effectively treat bacterial infections in plants. Unlike antibiotics or copper-based solutions, EcoPhage's phages are specific to targeted pathogens, harmless to beneficial insects, self-multiplying, and biodegradable. By leveraging their unique platform, EcoPhage creates optimized phage cocktails to address bacterial diseases in crops, offering a sustainable alternative for farmers.
In an exclusive interview with tribu, Guy Elitzur shares valuable insights into EcoPhage's cutting-edge technology, its potential impact on sustainable agriculture in Latin America, and the company's plans to engage with the region's market. As Latin America's agrifood industry seeks innovative solutions, EcoPhage's technology and Guy's expertise are poised to shape the future of crop protection.
---
tribu (T): Can you share a bit about your background and how it led you to become the CEO of EcoPhage?
Guy (G): For the past 15 years, I have led agritech companies in various segments, including crop protection, vertical farming, and digital farming. Prior to joining EcoPhage, I established and served as the CEO of Vertical Field, a leading company in the vertical farming industry. At Vertical Field, I directed the company's strategic vision and oversaw its entire operation, from developing its first product to achieving its first sales and establishing a global presence. During my tenure, I successfully raised funds of an accumulated amount of tens of millions of USD.
Before joining Vertical Field, I served as the CEO and board member of STK Bio-ag Technologies (STK), a leading global crop protection company. At STK, I spearheaded the company's successful geographical expansion and established it as a globally recognized brand in the biological agriculture market. I also led the company's fundraising efforts, securing $90 million in return for a majority stake.
As part of my role at STK, I oversaw the company's corporate direction and strategy, with a focus on delivering innovative biological products to the global sustainable agriculture and aquaculture markets. Under my leadership, STK experienced significant growth in sales and entered new markets while developing new growth engines in the global agriculture space.
T: EcoPhage focuses on developing bacteriophage-based solutions for bacterial diseases in agriculture. Could you explain what a bacteriophage is and how it works as a potential solution? What advantages does it offer over existing alternatives such as antibiotics or the use of copper?
G: Bacteriophages, also known as phages, are naturally occurring microorganisms that can treat bacterial infections in plants. Phages are the most abundant type of organism on Earth and exhibit astonishing diversity. However, only a small percentage of phages can be used as pesticides for several reasons. Firstly, phages must be lytic and specific to the species causing the disease. Secondly, they must target a broad range of strains to effectively combat all bacterial variants causing the disease. Lastly, their mechanism of infection must work synergistically within a cocktail to prevent the development of resistance.
EcoPhage's team has developed a platform to isolate, characterize, and bring naturally occurring phages to a point where they can be used as biopesticides. Our phages are produced within their host bacteria through a process of fermenting the bacteria in bioreactors and then infecting them with a small number of phages. Within several hours, we obtain a clear solution containing billions of phages. The natural mechanism of infection combined with EcoPhage's unique platform enables us to develop optimized cocktails for each bacterial disease in a shorter time and at a reduced cost.
Currently, we are developing multi-cocktail formulations for various diseases and collaborating with leading industry players to make bacterial disease protection more sustainable while maintaining its effectiveness. Phages are specific to targeted pathogens and are harmless to beneficial insects. They self-multiply and do not require additional support to kill bacteria. Additionally, they are safe and biodegradable. Today, the market is dominated by copper-based solutions and antibiotics, both of which suffer from limited control, increasing bacterial resistance, phytotoxicity, and negative environmental impact.
T: The market for bactericides in agriculture is substantial, with significant environmental concerns surrounding current solutions. What specific problems does EcoPhage aim to solve, and how does your company address these challenges?
G: The bacterial market has suffered from neglect in recent decades. Most existing bacterial products are outdated, and little funding or effort has been dedicated to bringing innovation to this segment compared to other segments such as herbicides, fungicides, and insecticides. As a result, there has been a decrease in control and an increase in bacterial resistance. Additionally, the emergence of new bacterial diseases due to climate change has triggered an urgent need for innovation in this space.
This is where EcoPhage's innovative solutions come into play. Our technology offers a new mode of infection with little chance of resistance and better performance. Moreover, our natural solution has zero environmental footprint. EcoPhage is at the forefront of bringing much-needed change to the bacterial market.
T: What makes EcoPhage and its products unique in the field of bacteriophage-based solutions? Could you highlight any innovative technologies or approaches that differentiate your company from competitors?
G: Our core technology was developed at the Weizmann Institute of Science over the past decade. It enables us to screen and characterize phages in high throughput and evaluate them through multi-variable analysis, including host range, stability, type, fermentation and more. We conduct precise genetic analysis to identify unique mechanisms of infection (MoI) and synergize phages within a cocktail to create an optimal product. Our approach is more precise, cost-effective, and faster to market than traditional methods.
T: Which crops can benefit from the solutions developed by EcoPhage? Are there any specific bacterial diseases or pathogens that your platform has successfully targeted?
G: We work with a wide range of crops, from fruits and vegetables to row crops, and across countries to capture broad host ranges as needed. Our first product to be submitted to the EPA is a combined solution for bacterial speck and spot in tomatoes and peppers. Additionally, our pipeline is extensive and includes many promising products.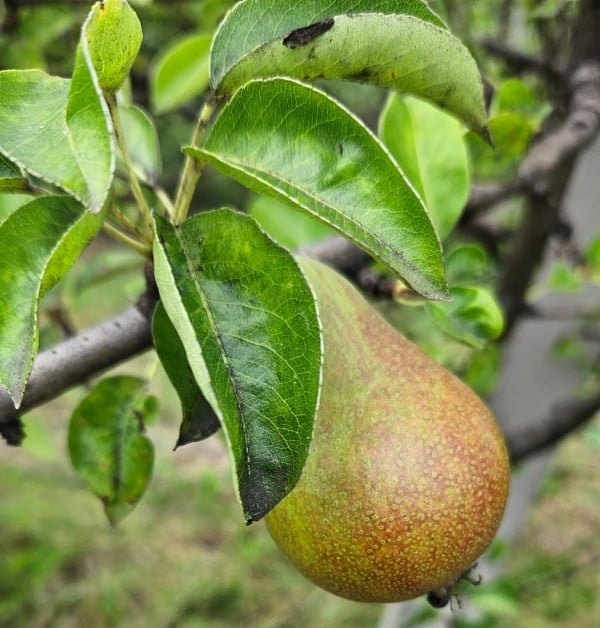 T: EcoPhage is based in Israel, but you are eventually looking to engage with the Latin American market. How do you see the potential for your solutions in Latin America's agrifood industry? What advantages or challenges do you anticipate in this region?
G: After analyzing the LATAM markets, including Brazil, Mexico, Chile, and others, we have identified a pressing need for innovation in the bactericide segment. Factors such as climate change, resistance to current treatments, the emergence of new diseases and other parameters have created an urgent demand for new solutions in this space. Bacterial diseases pose a significant risk to crops such as tomatoes, bananas, and potatoes.
While regulatory challenges and the length of the approval process present significant obstacles, we believe that a solution in this area would be fast-tracked due to the benefits it would provide to all stakeholders.
T: Can you tell us about your plans for the Latin American market? Are there any specific strategies or partnerships you are considering to introduce and distribute your products effectively in the region?
G: Indeed. Our goal is to engage with potential distribution partners in the near future. Our plan includes conducting field development in key crops, obtaining registration and commercialization. Our field trials have yielded positive results, not only as a stand-alone product but also when integrated into existing spraying programs.
T: How does EcoPhage approach regulatory considerations for introducing bacteriophage-based solutions in the agricultural market? Could you share any insights into navigating regulatory frameworks and ensuring product safety and efficacy?
G: Certainly. Our development process encompasses a range of factors including performance, resistance, safety, and other parameters. It is important to note that our product is a natural component with no toxic environmental footprint.
T: As a CEO and entrepreneur, what are some of the key lessons you have learned during your journey with EcoPhage and other companies you led? How have these experiences shaped your vision and strategy for both companies?
G: Agriculture is at an exciting turning point, with a growing demand for innovative solutions. As an agritech company, we have the unique opportunity to rethink and even reinvent traditional practices. This is essential in order to meet the food demands of a growing population while also ensuring sustainability and minimizing harm to humans, the earth, and animals.
T: Looking ahead, what are your long-term goals for EcoPhage, both globally and in Latin America? How do you envision the company's impact on sustainable agriculture and the future of bactericide solutions?
G: Our goal is to become the go-to tech partner in the global bactericide segment. We are focused on developing more products, partnerships and solutions based on our unique platform.