Interview With David Alvo, Founder & Managing Partner at ImpactaVC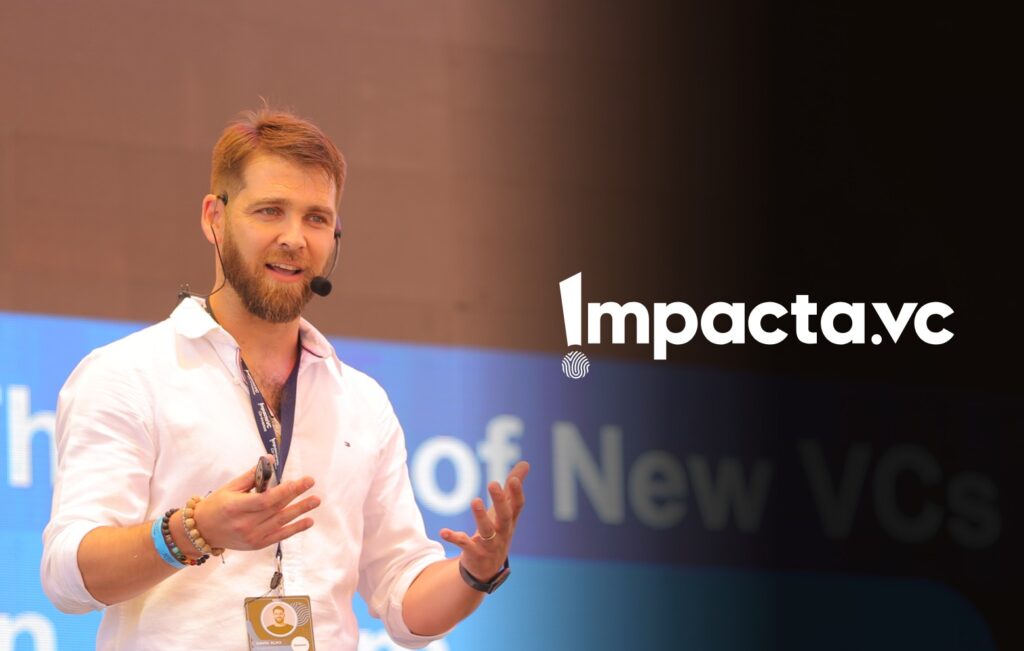 In this interview with David Alvo, the Founder & Managing Partner of ImpactaVC, we delve into his remarkable journey within the Latin American startup ecosystem and the transformative experiences that led to the creation of Impacta VC. With a mission driven by purpose and a deep commitment to supporting impact-driven founders, David and his partners at Impacta VC, Alan Farcas and Stephen Jakter, are fostering positive change in the region.
They invest in early-stage startups aligned with the Sustainable Development Goals (SDGs), focusing on digital innovations that can drive meaningful environmental and social impact. Through their expertise, mentorship programs, and the power of collaboration, Impacta VC is not only shaping the future of the Latin American startup landscape but also paving the way for a more sustainable and conscious approach to business.
---
tribu (T): David, can you share a bit about your background and your journey in the startup ecosystem of Latin America before founding Impacta VC?
David (D): I founded LookUp in 2010, failed in 2013. Then became the CEO of two companies that I didn't start: eBrands (eCommerce Agency) and Autored (SaaS for the Automotive industry). In both cases, after they became profitable with me as the CEO, I hired a new CEO. eBrands continued to be profitable for 8 years and we closed in 2022. Autored has been profitable since year one and I'm still a shareholder.
At the end of 2014 at started managing NXTP Labs USD 15M Fund in Chile (NXTP Labs was an investors in my first company). I saw +2.500 companies, made 27 investments, accelerated +80 Fintech and Agtech startups until end of 2017. In 2018 I became the first Angel Investor and then joined as employee #3 in Betterfly (formerly Burn to Give) for 2 years and in different roles including CSO, CIO and CPO mainly focused on fundraising and product development. I left the company at series A (later it became a Unicorn) to join Wheel the World where I also invested and focused on Fundraising and Product development for 8 months.
After those two experiences at impact-driven successful startups, I founded Impacta VC.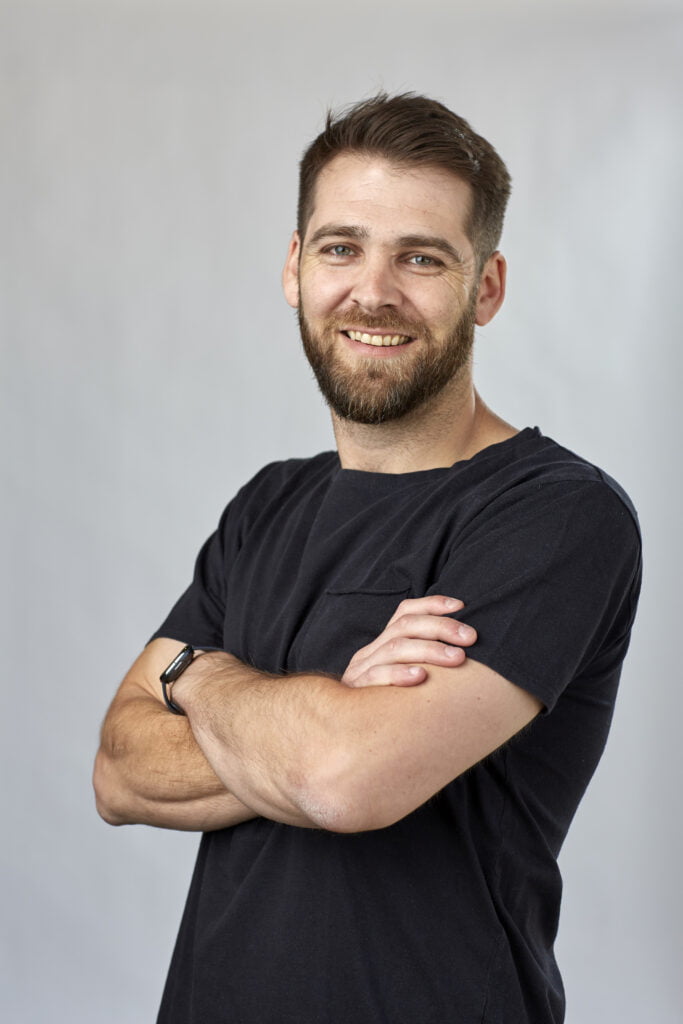 (T): What inspired you to establish Impacta VC, and how does it differentiate itself in supporting impact-driven founders from the region?
(D): An astrology card, actually. It made me realize I was here in this world to give. And I believe the best way to do that and change the world is by investing and supporting purpose-driven founders.
It is different because the purpose of my life is to build this company to change the world; and also my background as an operator.
(T): Could you introduce us to your partners at Impacta VC?
(D): Alan Farcas was my mentor when I managed NXTP Labs. He is 54 years old, he managed the first Endeavor office in Latin America, created and sold Nazca Ventures to Mountain Partners, is a prominent angel investor, director of different companies and NGOs and a teacher of innovation and entrepreneurship at Pontificia Universidad Catolica de Chile.
Stephen Jakter is a passionate believer in changing the world for the better and he is committed to it. He is 35 years old architect who has worked at his family business (in the Automotive industry) transforming the multi-million dollar business into an impact-driven company tackling climate change.
(T): Can you give us an overview of Impacta VC's investment thesis and the specific types of companies you look to invest in, particularly within the food innovation ecosystem?
(D): We invest in early stages (pre-seed and Seed mostly) at impact-driven startups in Latam aligned with the SDGs. We love to lead rounds and work along the founders to help them navigate the early stages and managing growth. We have invested in Climate and Social startups as long as their business can outperform in the VC game. We add more value to digital startups, so we tend to look more for software than hardware and we have seen good startups innovating in the food ecosystem using software.
(T): The agrifood space is rapidly evolving. Could you highlight a portfolio company in this sector that you believe are making significant strides in terms of innovation and impact?
(D): Kilimo is helping farmers save water and optimize their crops, while at the same time helping big corporations reduce their water footprint including Google, Microsoft, Coca-Cola and Intel. They've raised their pre-series A and will soon open their Series A.
(T): How do you see the agrifood industry in Latin America being closely tied to environmental and social impact?
(D): I think there is a big opportunity in Latam. Brazil will be one of the biggest producers of food worldwide and there is a huge opportunity in serving farmers and their families, while tackling climate change.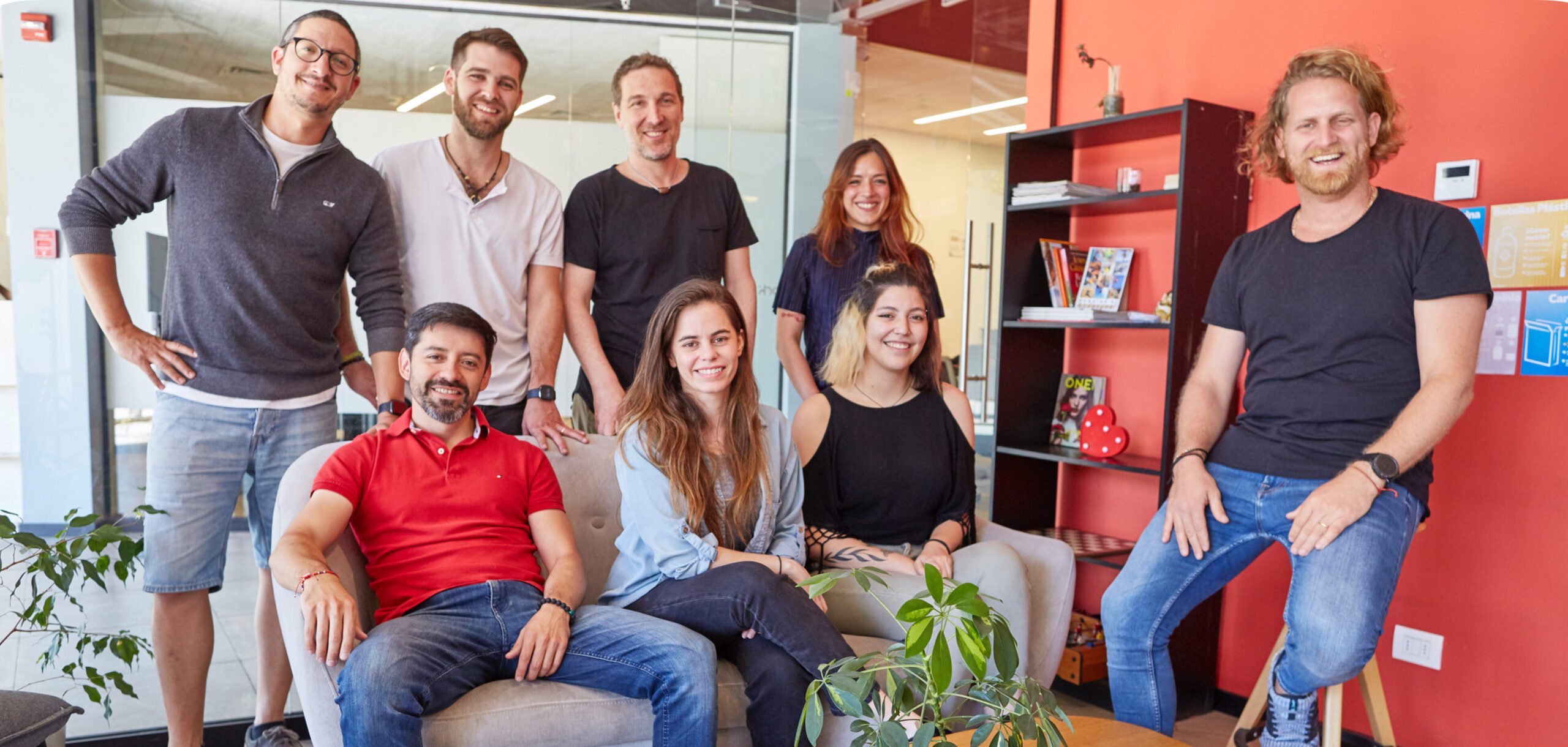 (T): Beyond financial investment, what additional services or support does Impacta VC provide to startup founders to help them navigate challenges and scale their impact-first companies?
(D): We lead rounds by bringing the best investors to the table at their early stages and support them until they reach Series A. We have special programs for fundraising skills, mentoring with successful founders in their same space/stage/countries/business models, and a program to walk the impact journey to become unquestionably impact-driven.
(T): For founders looking to make a meaningful impact through their startups, what advice do you have, especially in terms of balancing purpose and profit in the early stages?
(D): Having a clear vision and learning to communicate it well are the most important things you need to direct your efforts–as well as your team's efforts–in the right direction of purpose and profitability. If you align purpose and profit, you will not have to choose nor balance between one and the other.
(T): Impacta VC has been an active player in the startup ecosystem for a while. What changes have you observed in the Latin American startup landscape, particularly in the context of impact-driven ventures, over the years?
(D): I've seen a lot of companies change their strategy, communication and define their mission as a company, just to fit our thesis, or other VC's thesis. They start talking about impact because we all understand that doing well is the best business strategy. So we have to be really diligent understanding the real purpose and drive behind the founding teams.
(T): In your opinion, how can corporations, investors, and other stakeholders contribute to fostering a more vibrant and impactful food innovation ecosystem in Latin America?
(D): They just have to realize that is in their hands to join this new era of planet survival and do good for the planet, which will be recognized by the more conscious consumer and will also be great business. You can actually do well by doing good. Corporates have to open doors to work and acquire startups and their talented teams.
(T): Is there anything else you'd like to share with our readers about Impacta VC's journey, its vision for the future, or any exciting developments on the horizon?
(D): We are collaborating with many ecosystem players to build a healthy industry where we all care our about the planet, its people and particularly in Latin America. So if you think we share the same mission, we are in this together.
There is no limit when we work together.