Interview With Chad Zimmerman, Ag-Food Business Development Director at GlobalSTL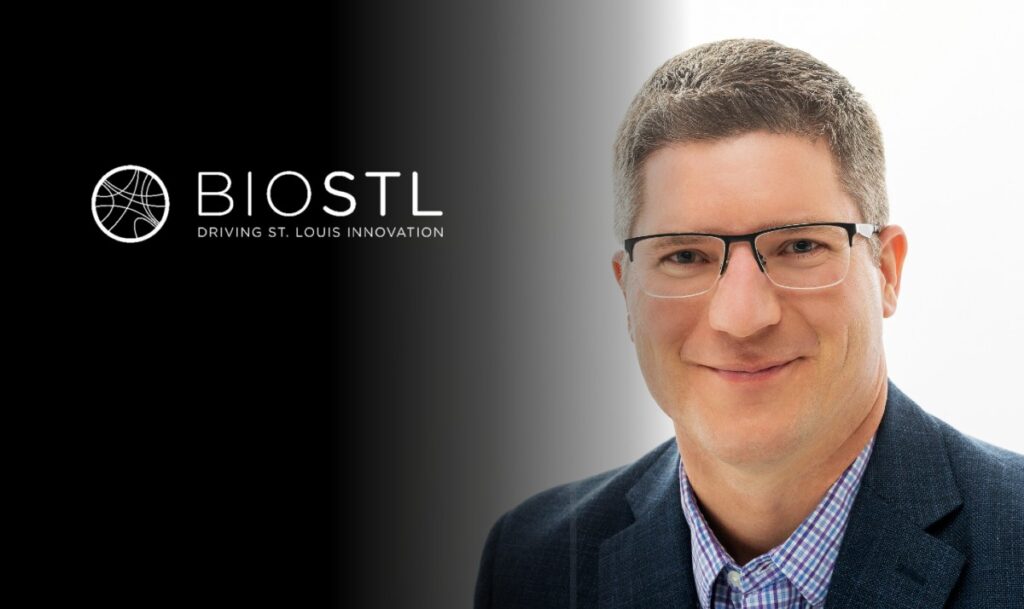 In this interview with Chad Zimmerman, Ag-Food Business Development Director at GlobalSTL, we gain a unique perspective on his journey from growing up on a family farm in the American Midwest to his role in promoting innovation in the agriculture industry.
Chad's background and experiences have shaped his passionate commitment to fostering innovation. He sheds light on BioSTL's mission and its crucial role in driving innovation across sectors, including agriculture, medicine, and technology. The GlobalSTL program, which Chad leads, is at the forefront of recruiting global innovation to the greater St. Louis region, tapping into the region's substantial AgriFood industry.
The conversation highlights the collaborative spirit and transformative potential of the St. Louis ecosystem, making it an attractive hub for agrifood tech startups. Chad also provides valuable insights for Latin American agrifood tech founders seeking to enter the US market and discusses the areas of interest for BioSTL's corporate partners within the agrifood tech sector. As we look to the future, Chad envisions BioSTL's continued leadership in driving AgriFood innovation and addressing the challenges of producing more with less, ultimately advancing the conversation in this ever-evolving industry.
---
tribu (T): Chad, can you share a bit about your personal background and how you arrived at your current role as Ag-Food Business Development Director at GlobalSTL?
Chad (C): I've had the privilege of always working in the agriculture industry. Growing up on a family farm in the American Midwest helped shape my mindset from an early age. The experience led to my curiosity for new innovations to be deployed, but also skeptical and apprehensive about the amount of risk any one individual farmer would be willing to take in each growing season. Receiving an education in agronomy led to a multi-decade career with Monsanto and Bayer where I regularly interacted directly with farmers and had the opportunity to help launch many new products into the marketplace.
(T): Could you provide a brief overview of BioSTL's mission and the role it plays in fostering innovation in various sectors, including agriculture, medicine, and technology?
(C): Since 2001, St. Louis Missouri nonprofit BioSTL has laid the foundation for the region's innovation economy with a comprehensive set of transformational programs that advance St. Louis' leadership in solving important world challenges in agriculture, medicine, and health care. BioSTL has introduced nationally acclaimed initiatives in startup creation and investment (BioGenerator), strategic business attraction (GlobalSTL), physical assets, entrepreneurial support, seed and venture capital, a diverse and inclusive workforce, and public policy.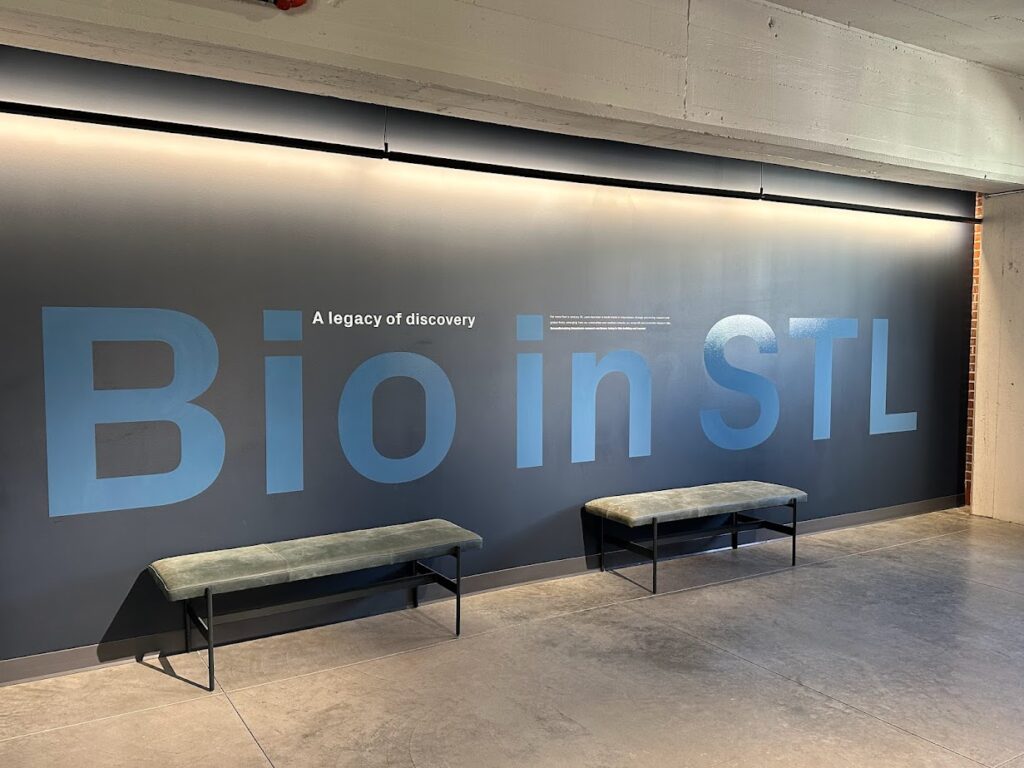 (T): Could you delve into the GlobalSTL program's goals and key initiatives?
(C): Through our GlobalSTL initiative, we work diligently to recruit top global innovation in the AgriFood industry to the greater St. Louis region. GlobalSTL leverages the region's $280B AgriFood industry to source and deploy cutting-edge innovation that provides value to corporate businesses, research institutions, and Midwestern farmers. We do this by engaging with our area AgriFood industry players to develop their strategic and innovation priorities, their "shopping list", from which to source for. Through our EAGIC (Early Adopter Grower Innovation Community) program, we also source and deploy grower-centric innovation directly to local Midwestern farmers to address their biggest pain points.
(T): What types of partnerships does GlobalSTL have with stakeholders in Latin American countries?
(C): Just last month, we came together with the Donald Danforth Plant Science Center and many other local organizations to host the "CULTIVAR Summit – A Gathering Between St. Louis and Latin America to Build a Sustainable Food Future". It was an energizing three-day event that showed off the assets of the St. Louis ecosystem, built trust between the regions, and better explained how individual startups can get started with a collaborative project in our area. Dozens of startup executives, investors, and ecosystem builders representing nine different countries from across the LATAM region were invited to attend the events around our city during the week.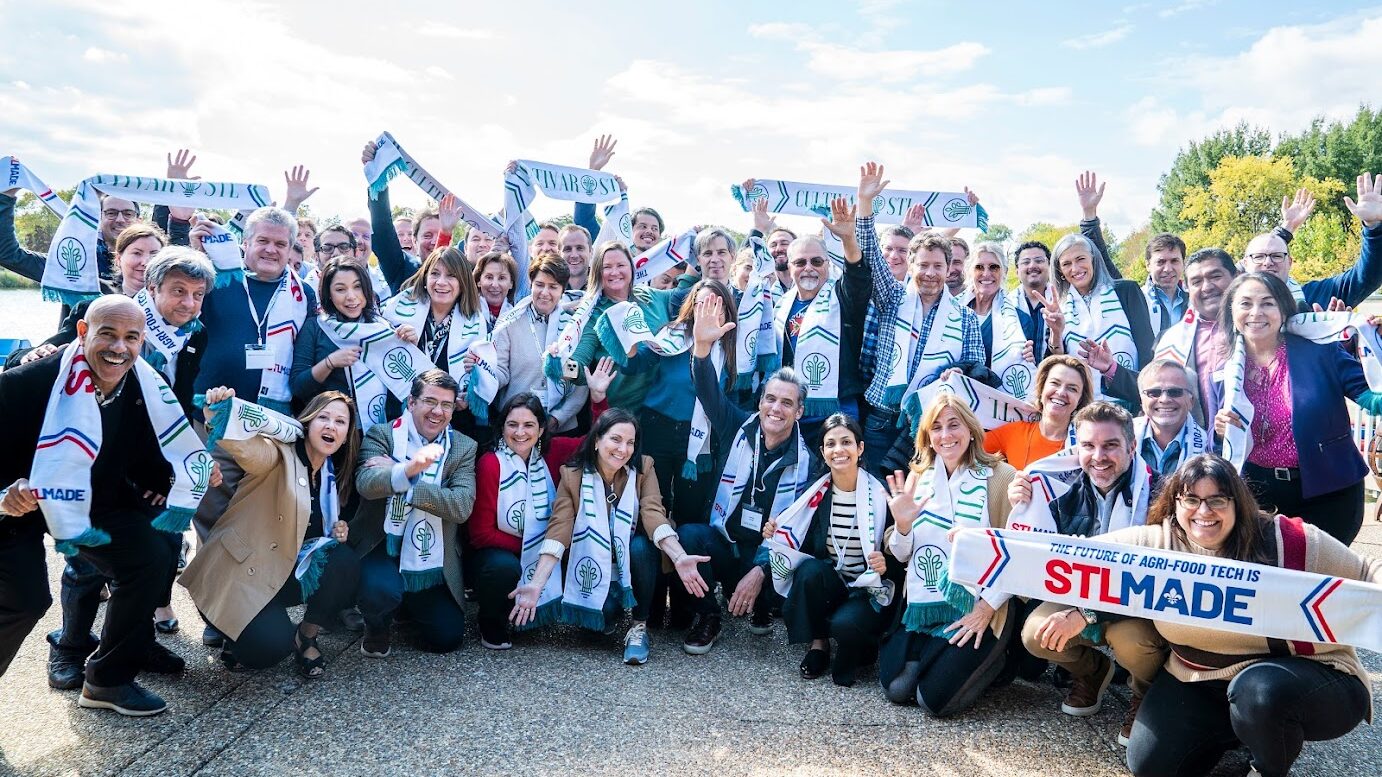 We were excited to also announce a new coalition of AgriFood corporations, farmers, NGOs, and investors. It's called ReACH (Regen AgriFood Coalition in the Heartland). By being a trusted convener of these groups, BioSTL is creating a 'doing' coalition that is powered by innovation to achieve the goal of producing more with less. Specifically, the areas of MRV (end-to-end measurement, reporting, and verification), Increased Nutrient Efficiency, Improving Soil Health, Biocontrol Pesticides, and Other Regenerative Technology (producing more with less) have been identified by the coalition members as the initial focus. Innovators with solutions matching these focus areas are encouraged to apply (by Nov 17th) for the inaugural event. The successful innovators will be awarded the opportunity to have their products tested and validated by coalition members in a real world, living laboratory setting during the summer, 2024 growing season in the US!
(T): St. Louis has become a strategic location for agrifood tech startups. What elements of the city's innovation ecosystem make it conducive for such ventures?
(C): We talk a lot about the 'ecosystem', but it's not always clear what that means or why it's important. For us, the ecosystem is how all the local organizations and, more importantly, the people come together to move in the same direction. Cultivar is a great example of this. Many of the people, places, and initiatives highlighted during this event aren't new. But when you put all those pieces together and show them as one cohesive unit working together, the power of the collective ecosystem suddenly becomes obvious. This is why it's so fun to wake up every morning and show off what has been built and continues to grow here in our local community!
(T): For Latin American agrifood tech founders interested in entering the US market, what advice or insights would you offer them about navigating St. Louis and the broader US business landscape?
(C): To be clear, entering the US market is not for everyone or every situation! The cost is high for navigating Midwestern agriculture and breaking into the closely held industry. Luckily, when it makes sense, the reward can also be quite significant for innovators with products where the value proposition can be shared across all relevant stakeholders. This need to evaluate each situation and appropriately advise individuals – regardless of the final recommendation – is a core competency that the GlobalSTL team is proud to offer as a service for interested companies.
(T): Could you provide insights into the areas of interest for BioSTL's corporate partners within the agrifood tech sector?
(C): Agriculture in St Louis has always been centered around plant science. That's still the case and one of the unofficial statistics we like to talk about is having more plant science PhDs in our metro area than anywhere else in the world. But as outside pressure increases for our corporate partners to adapt to the changing world around us, many new technologies will be needed to enable this shift. Regenerative agriculture will need to be the focus. This concept could be described in many different ways. But ultimately, "producing more with less" is the best, simplest regenerative definition. Any technology that can help the industry accomplish this goal is one that our corporate partners are interested in evaluating.
(T): For startup founders seeking to connect with BioSTL or GlobalSTL, what's the best way for them to initiate contact and explore potential collaborations?
(C): We're always interested in starting new conversations with founders. For innovations related to the ReACH initiative, startups can apply directly at Reach.Ag, or questions can be directed to Info@ReACH.Ag.
(T): Looking ahead, what do you envision for the future of BioSTL and its impact on the agrifood tech innovation landscape? Are there any exciting upcoming initiatives you'd like to share?
(C): The future of AgriFood innovation looks brighter than ever. I'm incredibly proud that BioSTL is well positioned to lead during this time of great change and innovation for a brighter future. Thinking about the future always takes me back to my younger self, growing up on a family farm, and facing the daily challenges involved with running a small business. Showing farmers the worth in changing practices is not always an easy task – just ask my dad! But I'm convinced if the risk proposition is appropriately shared, and the value is clear, we can collaborate to implement the change necessary to quickly move this conversation forward.