Interview With Carin Gerhardt, Director of Corporate Programs at SVG Ventures | THRIVE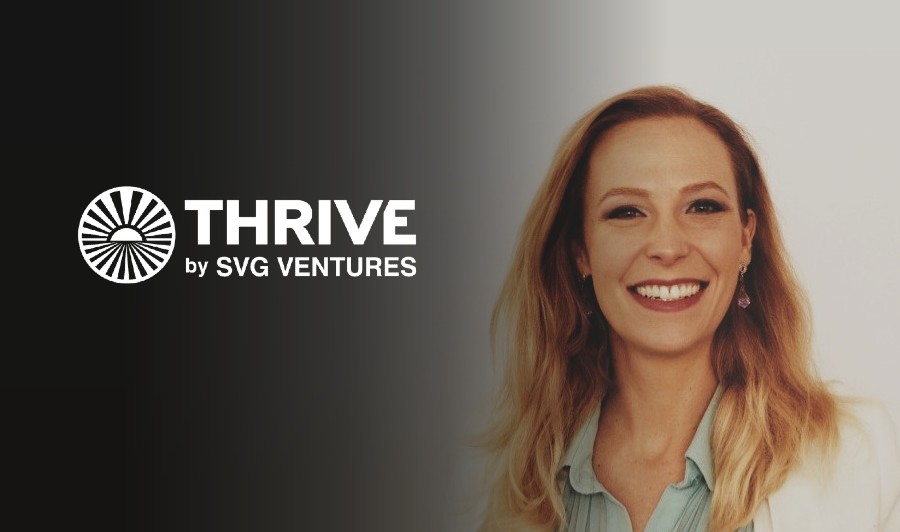 Meet Carin Gerhardt, Director of Corporate Programs at SVG Ventures | THRIVE. In this interview, we learn about her journey into the world of food and agriculture innovation and the pivotal role she plays at SVG Ventures. With a background in food science and a passion for innovation, Carin discusses the organization's mission to drive investment, innovation, and partnerships for a more sustainable agricultural and food system.
She highlights SVG Ventures | THRIVE's global presence, its tailored programs for different regions, and the success stories of startups in Latin America. Carin also sheds light on emerging technologies and trends that will shape the future of the food and agriculture industries. Join us in this conversation as we explore the dynamic landscape of agrifood tech and its potential to transform the way we nourish our planet.
---
tribu (T): Carin, can you tell us a bit about your background and journey that led you to your role as the Director of Corporate Programs at SVG Ventures | THRIVE?
Carin (C): I have a food science and technology background with a BS degree in Food Engineering and a MS in Food Science and Technology. My passion for innovation started pretty early in my second year of college, developing new food products and also working with food-derived antibacterials. After several years in labs and experimenting working in a major food processing facility and in an organic farm, I was introduced to the innovation arena and loved the power we can bring through innovation & collaboration for solving big problems. For the past 10 years, I have been focusing on food & ag innovation and driving open innovation for technology development and adoption, working in U.S. and Brazilian organizations.
(T): What inspired you to work in the food and agriculture innovation space?
(C): It might sound repetitive for people who work in the field, but what always drove my career which intersects food, agriculture, and innovation was my curiosity and passion for food, how it is made, the wonderful work of nature combined with my drive to bring the needed transformation in so many parts of the food system towards a people & planet's health.
(T): Could you provide an overview of SVG Ventures | THRIVE and its mission in advancing the food and agriculture industries?
(C): SVG Ventures | THRIVE is an agrifood tech investment and innovation platform headquartered in Silicon Valley comprised of agriculture, food & technology corporations, universities and investors. We have a network of over 8,500 startups from over 100 countries and partner with Fortune 1000 corporations looking to transform food & ag through open innovation. Our key mission is to drive investment, innovation, and partnerships for a more sustainable agricultural and food system.
(T): How is SVG Ventures structured, and what specific areas of focus do you have within the food innovation ecosystem?
(C): SVG Ventures was born as a pure venture capital firm, which we quickly expanded to incorporate our THRIVE global accelerator and a corporate innovation program that could bridge the gap between our large startup community and corporate innovation and CVC investment. In terms of value chain, our focus areas range from crop & farm inputs to post-harvest and supply chain tech solutions, being also focused on bioenergy and ag-related sustainability.
(T): Can you highlight some of the programs that SVG Ventures | THRIVE offers to startups, corporations, and other stakeholders?
(C): We currently offer several programs from pre-seed (Academy), seed to series A (Accelerator), and Series A to C (Immersion Programs), covering a wide range of maturity levels. For corporations, we offer services such as our annual corporate innovation program and custom challenges.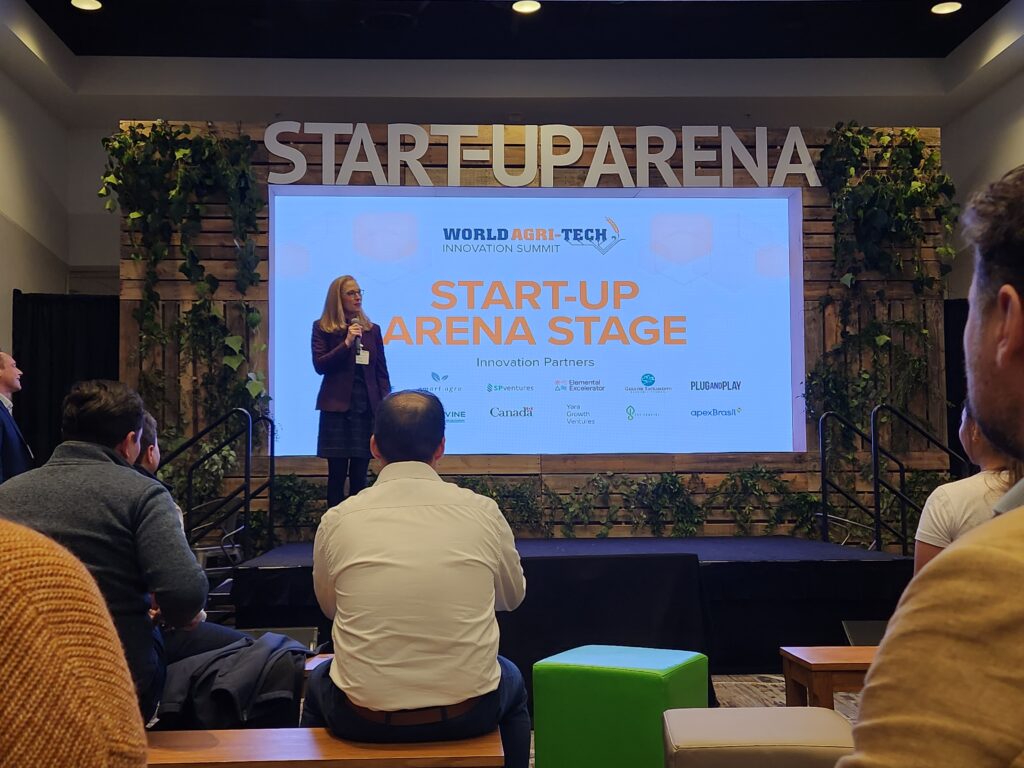 (T): What regions around the world do you currently operate in, and how do you tailor your programs to address regional challenges?
(C): THRIVE works with and invests in companies located in all regions of the globe. Our teams are located in the US, Canada, Australia, Ireland and England. We look at programs from a global lens considering our presence in Silicon Valley, but throughout the years we have built dedicated programs to address local challenges through our Canada Accelerator and our Regional Challenges including Australia Challenge, Canada Challenge, LATAM Challenge, and Africa Challenge.
(T): Could you elaborate on your initiatives and programs in Latin America? What opportunities do you see for innovation and growth in the region's food and agriculture industries?
(C): Recently, we ran a dedicated program for Brazilian companies in partnership with ApexBrasil. The program targeted companies in their later stages looking to expand into the U.S.A & North America and/or attract international investment. We offered a 12-week, virtual acceleration component for 20 companies and an immersion week in Silicon Valley for the top 8. In 2021, we ran another program dedicated for LATAM, the THRIVE Latam Challenge, which identified and promoted the top agriculture & food startups in the region. The best company joined us for our Silicon Valley week & met our corporate partners and investors, as well as 40+ startups coming from other THRIVE programs and regions including Canada, Australia, Europe and more.
(T): Are there any notable startups or success stories from Latin America that have been part of your programs?
(C): We invested in 5 LATAM companies so far including Syocin Biotech, Space Ag, Instacrops, A de Agro, and Agrosmart. Each is in a different stage of development, but most have been demonstrating considerable growth and expansion in their markets and outside. One recent case of success case that I'd like to highlight is Space Ag, which was a finalist of our LATAM Challenge and, later, was selected to join our accelerator program in 2021 and received investment from SVG Ventures. Their emphasis on the specialty crop segment was a great fit to our current corporate network in California, which allowed great synergies and is boosting their business globally.
(T): From your perspective, how does the agrifood tech landscape in Latin America compare to other regions? What unique strengths and challenges do you observe?
(C): The agrifoodtech market in LATAM is really large and many of the global players are either present in the region or have interest in expanding there. In comparison to the USA, the average age of farmers is much lower, which results in lower barriers to new technologies and more digital capabilities & openness to digitize businesses. Another interesting aspect is that they are getting more attractive to international investors. There are several reasons for that such as cheaper operational costs, lower valuations, and interestingly, the scarce overall venture capital. The latter combined with a recent boom in the number of new companies means that they need to be lean and rely more on revenue-based growth, resulting in healthier and financially more sustainable companies. Another highlight, more specifically in Brazil, is the adoption of sustainable ag products and practices, which have the support from local regulatory policies (e.g. ag biologics), that are very favorable to the introduction and adoption of new products.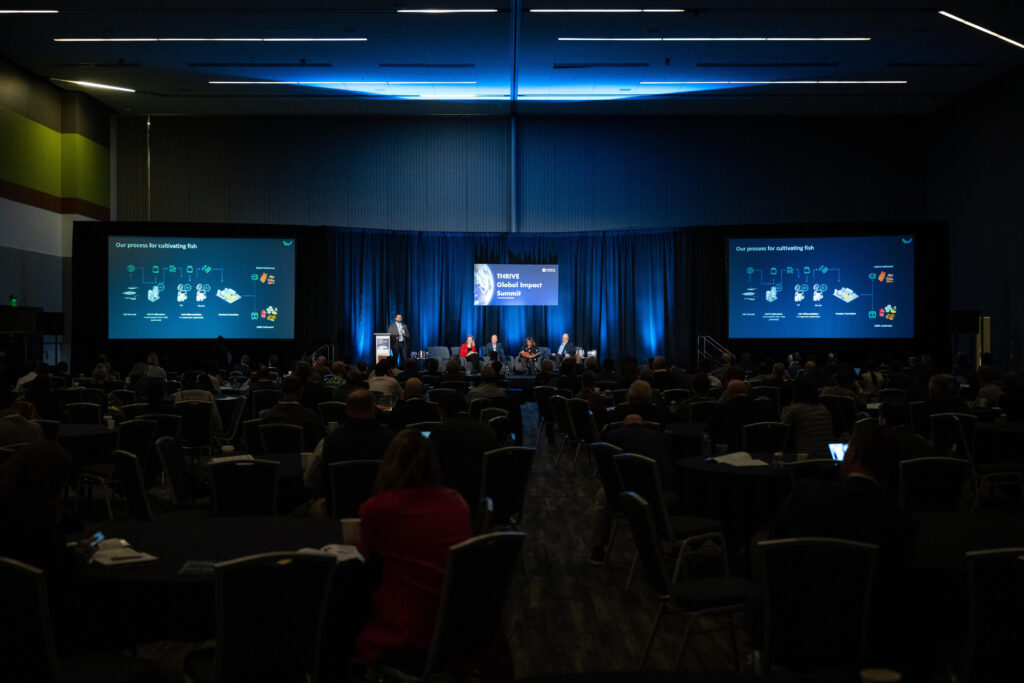 (T): Can you discuss your approach to working with leading corporations, startups, universities, and growers to address industry challenges and to facilitate collaboration and partnerships?
(C): Our work is sustained in our vision to advance food and agriculture for a more sustainable future. Most of the challenges that the industry is facing today relate to global problems such as climate change. In parallel, there are so many new companies being created to solve these problems through leveraging data & AI, novel sensors, soil biotechnology, irrigation technologies, and operations' automation with new robotics and vision systems. At a global level, we look to bring together people with similar challenges closer to the ones delivering the solutions through our platform (corporate programs, challenges, accelerators, and events) and drive collaboration in addition to investing in the best global early stage technology companies.
(T): What programs are currently open for application, and what criteria do founders need to meet to be eligible?
(C): The program that is a fit to LATAM companies and has open apps is our Global Accelerator (apps close on November 10, 2023). We recommend companies to be at Seed to Series A stages, that are past ideation and are at least in the pre-minimum viable product, prototype in beta or product in market (paying customers) growth stages. Also, problems addressed need to be connected to the agrifood industry. Interested companies can gain more information and apply here.
(T): In your view, what are the most exciting emerging technologies or trends that will shape the future of the food and agriculture industries?
(C): There are several exciting things happening in the industry but I'm particularly excited with advancements in data, vision, and AI integration and its impact at a global level. These technologies have been advancing every year and integrations have been happening that will allow us to better understand how we can grow more food with less resources while taking care of the environment and award sustainable practices by having necessary information to back it up.
(T): Is there anything else you would like to share with our audience that we haven't covered yet?
(C): If interested in learning more of what we do, please access our website and connect with us.