CropX closes USD 30M Series C to expand digital farm management solutions and pursue additional acquisitions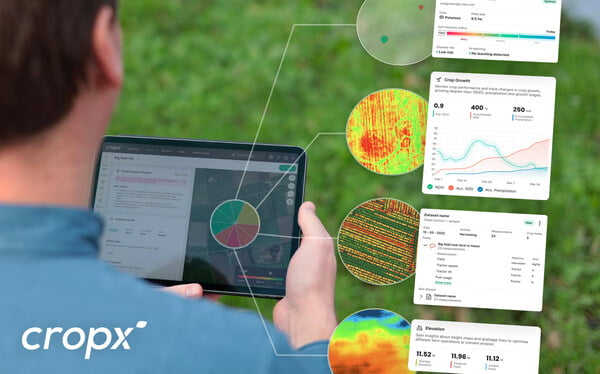 CropX Technologies, a prominent player in the field of digital agronomic farm management, has successfully concluded its Series C financing round, raising an impressive $30 million in funding. Aliaxis SA, a global leader in innovative fluid management solutions facilitating access to water and energy, led the funding round.
The substantial investment will be instrumental in bolstering CropX's growth strategy, with a dual focus on advancing innovative capabilities within their agronomic farm management system and acquiring companies that possess complementary technologies and market reach. This strategic partnership with Aliaxis aims to foster continued collaboration in the domain of data-driven precision irrigation. Distinguished investors who participated in the funding round include Edaphon, Finistere Ventures, NTT Finance Corporation, OurCrowd, Reinke Irrigation, Yair Shamir, and Victrix.
In today's world, where approximately 70 per cent of total freshwater withdrawals are allocated to food production, efficient water usage in agriculture has emerged as a critical concern. CropX's irrigation planning solution empowers users to optimize water consumption while concurrently enhancing crop yields. Beyond irrigation, the CropX system also optimizes energy and fertilizer usage, fosters the adoption of sustainable farming practices, and serves as a comprehensive crop management platform. With over 100 employees spread across the United States, the Netherlands, Israel, and New Zealand, CropX boasts a substantial research and development department.
Tomer Tzach, CEO of CropX, expressed his elation over the successful funding round, stating, "Completing this funding is a resounding endorsement from our investors of the value we bring to our customers and shareholders, and the positive impact we are making on farms around the world. This round follows CropX's January acquisition of California-based precision irrigation company Tule Technologies, our fourth acquisition. We are proud to be one of the consolidation leaders in ag-tech as we bring a complete, powerful, and simple solution to farms and agribusinesses."
Eric Olsen, CEO of Aliaxis, emphasized the significance of sustainable water management at the core of their mission. He elucidated, "Aliaxis Next is our division created to select, nurture, and grow startups in the field of water management. CropX is the best in class for smarter irrigation systems in agriculture, and we are thrilled to strengthen our partnership to allow farmers to save water while increasing crop efficiency and food production in a sustainable fashion."
Vincent Vliebergh, Managing Partner of Edaphon, provided additional insights, stating, "CropX's real-time field data and agronomic expertise support sustainable farm management and greater productivity to restore soil systems while still feeding a growing population. The implications of Aliaxis providing its industrial and research expertise as well as access to the market are a great asset."
As per the terms of the agreement, the financial details of this funding round will remain undisclosed.