Brazil robot helps farmers scout, spray and protect crops, developer says — Reuters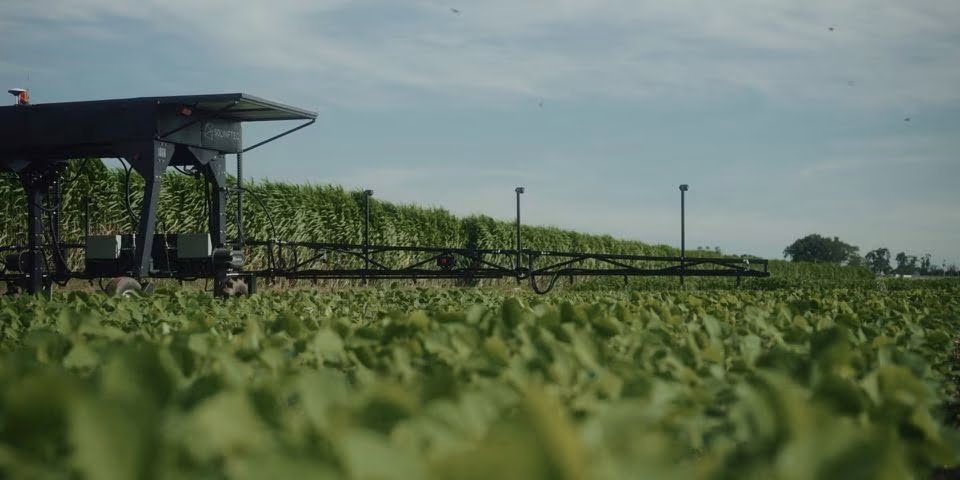 This is a summary of the content that was originally published on 29 August 2023 by Ana Mano, for Reuters. Image by Solinftec/Handout via REUTERS. You can read the original publication HERE.
---
ENGLISH
Brazilian agriculture startup Solinftec plans to increase deliveries of its farming robot in Brazil and the United States due to growing demand for precision agriculture tools.
The Solix AG Robotics unit, priced at $50,000, can scout crops, monitor individual plant development, and target-spray herbicides to reduce costs.
The robot is powered by artificial intelligence and includes a feature to eliminate insects using light beams and electrical shocks.
Farmers in the U.S. corn belt who tested the robot's sprayer feature reduced herbicide use by up to 95% on average, according to Solinftec.
The robot runs on solar power and can monitor various crops, including soy, corn, sugarcane, onions, potatoes, and tomatoes.
Solinftec, backed by the Trajano family, with ownership in Magazine Luiza, reports annual recurring revenues of $60 million and has prominent clients like Raizen and Amaggi using its robot, with around 300 clients awaiting delivery.
ESPAÑOL
La startup de agricultura brasileña Solinftec planea aumentar las entregas de su robot agrícola en Brasil y en los Estados Unidos debido a la creciente demanda de herramientas de agricultura de precisión.
La unidad Solix AG Robotics, con un precio de $50,000, puede explorar cultivos, monitorear el desarrollo de plantas individuales y rociar herbicidas de forma específica para reducir costos.
El robot está alimentado por inteligencia artificial e incluye una característica para eliminar insectos utilizando haces de luz y descargas eléctricas.
Según Solinftec, los agricultores en el cinturón maicero de Estados Unidos que probaron la función rociadora del robot redujeron el uso de herbicidas en un promedio del 95%.
El robot funciona con energía solar y puede monitorear varios cultivos, incluyendo soja, maíz, caña de azúcar, cebollas, papas y tomates.
Solinftec, respaldada por la familia Trajano, propietaria de Magazine Luiza, informa ingresos recurrentes anuales de $60 millones y tiene clientes destacados como Raizen y Amaggi utilizando su robot, con alrededor de 300 clientes esperando la entrega.
PORTUGUÊS
A startup de agricultura brasileira Solinftec planeja aumentar as entregas de seu robô agrícola no Brasil e nos Estados Unidos devido à crescente demanda por ferramentas de agricultura de precisão.
A unidade Solix AG Robotics, com preço de $50,000, pode explorar cultivos, monitorar o desenvolvimento de plantas individuais e pulverizar herbicidas de forma específica para reduzir custos.
O robô é alimentado por inteligência artificial e inclui uma característica para eliminar insetos usando feixes de luz e choques elétricos.
Segundo a Solinftec, os agricultores no cinturão de milho dos EUA que testaram a função de pulverização do robô reduziram o uso de herbicidas em até 95%, em média.
O robô funciona com energia solar e pode monitorar diversos cultivos, incluindo soja, milho, cana-de-açúcar, cebolas, batatas e tomates.
A Solinftec, apoiada pela família Trajano, proprietária da Magazine Luiza, relata receitas recorrentes anuais de $60 milhões e tem clientes de destaque, como a Raízen e a Amaggi, utilizando seu robô, com cerca de 300 clientes aguardando entrega.