Interview with Arpegio Managing Director, Andres Hammer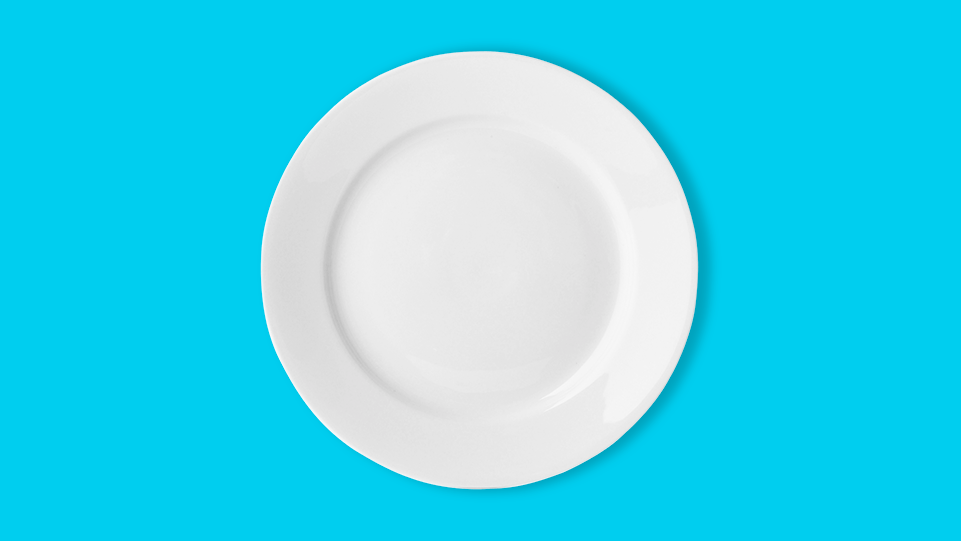 Arpegio is a sponsor of tribu, so we interviewed Andrés Hammer, one of the Managing Directors of the venture capital firm specializing in the food industry in Latin America.
He shared valuable insights into the firm's investment strategies, its role in fostering innovation, and highlighted the importance of technology in bringing efficiencies and sustainability to the agricultural sector, which is crucial for Latin America to maintain and increase its competitiveness in the global market.
---
Tribu (T): Can you tell us about your background and how you ended up at Arpegio?
Andres (A): I started my journey as an investor in the Agtech space while working as a Partner at a London-based family office. Our focus was on investing in early-stage start-ups in the precision agriculture space on a deal-by-deal basis. During that time, we managed a portfolio consisting of 2 agtech start-ups from Israel and 3 agribusiness start-ups from Colombia. As I gained more experience and knowledge in the field, I made the decision to transition into a fund structure and broaden my investment scope. This led me to help build Arpegio, where I saw an opportunity to capitalize on Latin America's competitive advantage in the agricultural sector.
(T): Tell us more about the firm. Where is it based? What criteria or factors does Arpegio look for when considering potential investments?
(A): Arpegio is a US based venture capital (VC) firm with offices in Miami and Santiago. The firm focuses on investing in early-stage technology startups that provide innovative solutions at any point along the food supply chain, from farm to fork. Arpegio's investment criteria prioritize startups that offer technology solutions rather than branded food products, and we specifically seek startups interested in the Latin American market.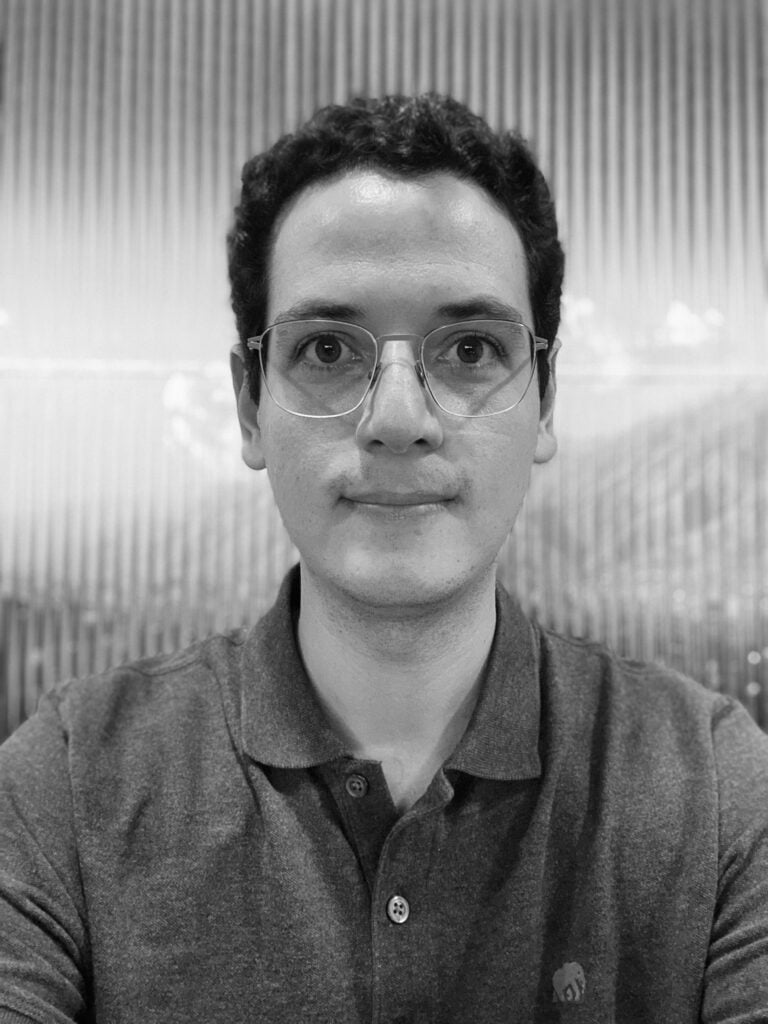 (T): Can you provide some examples of companies that Arpegio has invested in? What attracted Arpegio to these particular companies?
(A): Some examples of companies that Arpegio has invested in include Marco Financial, which provides a trade finance solution for Latin American exporters, and SaveFruit, which has developed product from natural enzymes that hel extend the life of fruits. Arpegio was attracted to these particular companies based on their excellent teams and their potential to add value to Latin America's food industry. All of our portfolio companies share these qualities and you can always see more of our portfolio on our website.
(T): In the rapidly evolving food industry, what are some areas or trends that Arpegio is currently focusing on for investment opportunities?
(A): As a venture capital firm, we have to look at long-term trends and opportunities rather than the short-lived fads that come and go. Our thesis is based on macro trends that are pushing the industry to become more efficient, to digitalize, to increase yields, and to be able to supply a growing demand for nutritious and higher caloric foods as the global population grows and purchasing power increases. Some of the areas that have seen an acceleration in terms of development in recent months are climate related technologies as well as global supply chains and logistics related to food.
(T): Arpegio specializes in the food industry in Latin America. What advantages does this specialization bring when it comes to identifying and evaluating potential investments?
(A): Latam is one of the biggest exporters of agricultural commodities in the world. At the moment 17% of the world's agricultural supply comes from Latin America. This number is expected to grow to 25% for 2028. We believe that technology is the key to bringing efficiencies and sustainability to the sector to allow the region to maintain its competitiveness in the sector and increase it in the future.
We need to produce more food with less resources while protecting and regenerating the natural environment. Agriculture plays an important role in this space as it accounts for 23% of greenhouse gas emissions. But also can be a strong solution to decrease it and sequester carbon.
(T): Could you shed some light on the relationship between Arpegio and industry players along the food industry value chain? How does Arpegio collaborate with these companies to support innovation and growth?
(A): As we are looking to be a strategic investor related to the industry and region, we strongly believe in collaborating with other specialized and generalist funds to co-invest in the space. We have also built great relationships with incubators as a way of scouting deals. Lastly for the agrifood space, Corporates play an important role in technology adoption. We have strong relationships with industry corporations and other established companies in the space as well as with CVC. The idea is to involve them in finding and analyzing opportunities and helping them connect to entrepreneurs that are solving problems they have in their businesses.
(T): Arpegio is a sponsor of tribu. Could you explain why Arpegio has chosen to sponsor tribu and why you believe it is important to connect the innovation ecosystem?
(A): As mentioned before, we are strong believers in collaboration and building community. Tribu is the perfect example of a platform to connect stakeholders in the industry and foster that collaboration
(T): For startup founders in the food tech sector, what would you say is the best way to connect with Arpegio and explore potential investment opportunities?
(A): Startup founders in the food tech sector can connect with Arpegio by sending a message on LinkedIn or an email to info@arpegio.vc. Arpegio typically shares a simple form for founders to provide basic information, followed by scheduling an introductory call.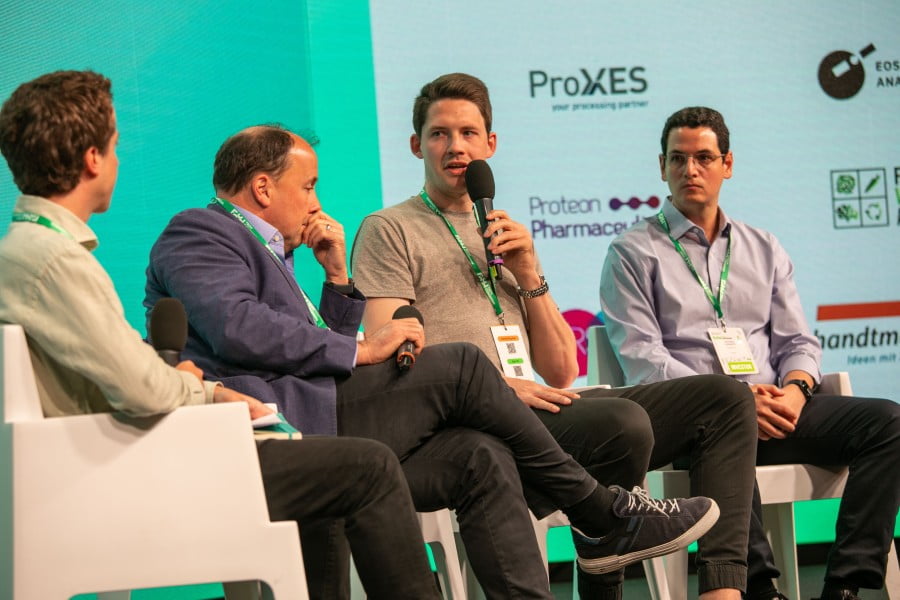 (T): In your experience, what are some of the key challenges and opportunities that startup founders in the food tech industry commonly face? How does Arpegio help address these challenges?
(A): At an early stage, one of the biggest challenges for startups in the food tech industry is the go-to-market strategy. The supply chain is often fragmented, and different players control each step. Arpegio believes it is critical for startups to determine the right business model (B2C, B2B, or B2B2C) based on the specific vertical. Additionally, not all startups or business models are suitable for VC funding. Arpegio provides honest feedback and helps connect startups with other types of investors if their model may not be a fit for VC.
(T): How does Arpegio support the growth and development of its portfolio companies beyond providing financial investment? Are there any specific resources or programs that Arpegio offers to its invested startups?
(A): Arpegio supports its portfolio companies by helping them connect with potential clients, investors, and co-investors for future rounds. This networking process begins during the due diligence phase, which allows Arpegio to validate the product with market players and demonstrate the value we bring to the table before investing.
(T): Looking ahead, what are Arpegio's goals and aspirations for the future? Are there any new initiatives or strategies on the horizon that you can share with us?
(A): Arpegio aims to continue growing the firm and plans to launch a larger Fund II in the near future. We also intend to focus more on the intersection between agtech/foodtech and climate tech. Additionally, Arpegio sees a significant opportunity in supporting food brands, potentially through a different investment model than traditional VC. We may explore launching a new vehicle specifically tailored to help these types of startups.