Condition sensor can be printed directly on to food packaging — Packaging Europe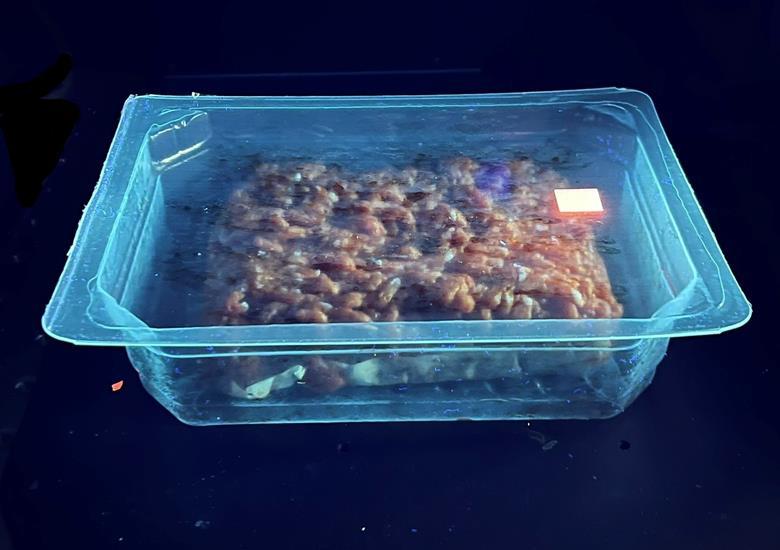 This is a summary of the content that was originally published on 7 June 2023, by Packaging Europe. Image by Packaging Europe. You can read the original publication HERE.
---
ENGLISH
Senoptica Technologies has developed a sensor that can monitor the condition of perishable food products by printing a food-safe ink directly onto the inside of the packaging.
The patented sensor measures the oxygen level inside modified atmosphere food packs in real-time, helping to prevent food waste.
The sensor is printed using a food-safe ink that illuminates the active materials to measure oxygen inside the packaging, ensuring edible products are not discarded.
The company has successfully produced the technology at an industrial scale and is currently piloting it with a global retailer and a large European food company.
Senoptica is raising €1.5 million in convertible debt to achieve regulatory approval, complete the pilot phase, and make initial sales.
The technology targets the packaging used for over half of the world's fresh food and aims to address the €27 billion annual cost of food waste associated with such packaging.
ESPAÑOL
Senoptica Technologies ha desarrollado un sensor que puede monitorear el estado de los productos alimenticios perecederos al imprimir una tinta segura para alimentos directamente en el interior del empaque.
El sensor patentado mide en tiempo real el nivel de oxígeno dentro de los envases de alimentos en atmósfera modificada, ayudando a prevenir el desperdicio de alimentos.
El sensor se imprime utilizando una tinta segura para alimentos que ilumina los materiales activos para medir el oxígeno dentro del empaque, evitando que productos comestibles sean descartados erróneamente.
La compañía ha logrado producir la tecnología a escala industrial con éxito y actualmente la está probando con un minorista global de renombre y una gran empresa de alimentos europea.
Senoptica está recaudando 1,5 millones de euros en deuda convertible para obtener la aprobación regulatoria, completar la fase de prueba y realizar las primeras ventas.
La tecnología se enfoca en los empaques utilizados para más de la mitad de los alimentos frescos en el mundo y tiene como objetivo abordar el costo anual de 27 mil millones de euros asociado al desperdicio de alimentos en este tipo de empaques.
PORTUGUÊS
A Senoptica Technologies desenvolveu um sensor que pode monitorar a condição de produtos alimentícios perecíveis ao imprimir uma tinta segura para alimentos diretamente na embalagem.
O sensor patenteado mede em tempo real o nível de oxigênio dentro de embalagens de alimentos com atmosfera modificada, ajudando a prevenir o desperdício de alimentos.
O sensor é impresso usando uma tinta segura para alimentos que ilumina os materiais ativos para medir o oxigênio dentro da embalagem, evitando que produtos comestíveis sejam descartados erroneamente.
A empresa conseguiu produzir com sucesso a tecnologia em escala industrial e atualmente está realizando testes piloto com um varejista global renomado e uma grande empresa de alimentos europeia.
A Senoptica está captando 1,5 milhão de euros em dívida conversível para obter aprovação regulatória, concluir a fase de teste piloto e realizar as primeiras vendas.
A tecnologia tem como alvo as embalagens usadas para mais da metade dos alimentos frescos do mundo e visa abordar o custo anual de 27 bilhões de euros associado ao desperdício de alimentos nesse tipo de embalagem.